Balloon of London mayor wearing yellow bikini to fly over city in response to 'Trump baby' blimp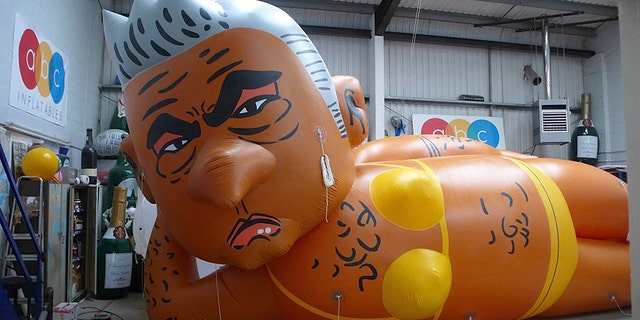 Protesters were given the OK on Thursday to fly a blimp of London Mayor Sadiq Khan wearing a yellow bikini over the city in response to the "Trump baby" balloon that flew during the U.S. president's visit to the United Kingdom last month.
Campaigners raised more than $75,000 to fund the 29-foot balloon which is slated to fly over Parliament Square in Westminster on Sept. 1, the BBC reported. More than 3,400 donated to the campaign that said its goal was to vote Khan out due to the increasing crime levels in London.
"Under Sadiq Khan, we have seen crime skyrocket to unprecedented levels. People in London don't feel safe and they aren't safe, 81 murders this year alone! Khan Out," a message on the crowdfunding page read.
More than 80 suspected murders have occurred in the city this year, Sky News reported.
CONVICTED WHISTLEBLOWER CHELSEA MANNING TO BE BARRED FROM ENTERING AUSTRALIA
The balloon's design poked fun at Khan's decision to ban an advertisement showing a woman wearing a yellow bikini with the message reading, "Are you beach body ready?"
The advertisement appeared on transportation systems, but Khan banned the ad in 2016 because it promoted "unhealthy or unrealistic body images," according to the BBC.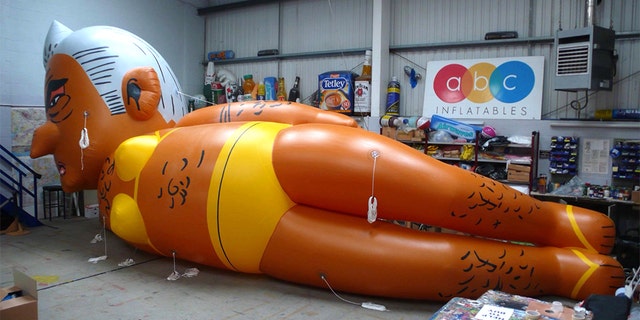 The crowdfunding site also said it was flying the balloon following the "Trump baby" blimp being allowed to fly during the commander in chief's visit.
"In light of the Donald Trump 'Baby Trump' balloon being allowed to fly over London during his visit to the UK, let's get a 'baby Khan' one and see if free speech applies to all," a message on the website stated.
After the "Trump baby" balloon was allowed to fly, Trump criticized Khan in an interview with The Sun saying he had not been "hospitable" to the U.S. government. Khan refused to block the Trump baby balloon which depicted him as a screaming orange baby wearing a diaper and holding a phone.
BRITISH PRIME MINISTER MAY IN KENYA TO BOOST ECONOMIC TIES
"I guess when they put out blimps to make me feel unwelcome, no reason for me to go to London," Trump said at the time.
Khan, who has often been a target of Trump's ire, backed the protests but said those who want to cause trouble are not welcome.
The Associated Press contributed to this report.