Bali volcano eruption could be 'hours' away as 75,000 evacuate
As Mount Agung in Bali is shaken by unprecedented levels of seismic activity and 75,000 people evacuate from the surrounding area, local officials are warning the volcano could erupt in "a matter of hours."
Authorities have already ordered the evacuation of villagers living within a high danger zone that in places extends 7.5 miles from Mount Agung's crater.
"Instrumentally we have never recorded such high energy or seismicity from Mount Agung," Devy Kamil Syahbana, a seismologist from Indonesia's center for volcanology and geological hazard mitigation, told the Guardian.
Data showed that Mount Agung experienced 844 volcanic earthquakes on Monday, and 300 to 400 earthquakes by midday on Tuesday, he said.
"We need to pay attention because these kinds of earthquakes indicate the movement of magma and increase the probability of an eruption," Syahbana said.
Mount Agung last erupted in 1963, killing about 1,100 people.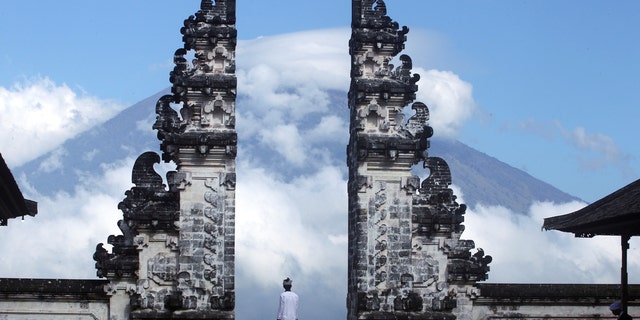 Pak Kasbani, the head of the volcanology centre, told local media that if tremors continued, an eruption – the first in more than half a century – could be a "matter of hours" away.
Evacuees are taking shelter at more than 370 sites across the island that include temporary camps, sport centers, village halls and the houses of friends and relatives.
Villager Wayan Merta said he was among the first to evacuate last week because his village, Selat, is just four miles from the summit.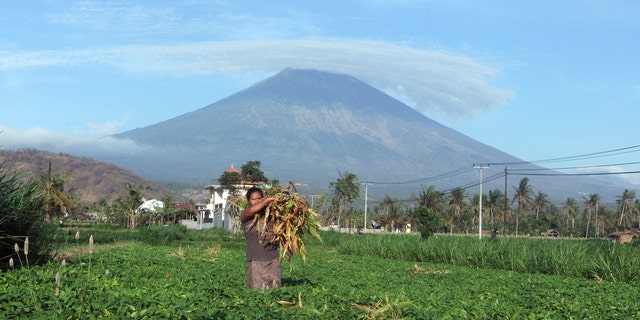 Q&A: RUMBLING BALI VOLCANO LOOMS OVER TOURIST PARADISE
"We have already sold our cattle, because we thought it was better than leaving them there for nothing," he said. "My feeling is the mountain will erupt. But no one knows, we just pray."
Sutopo said it was "natural" people outside the immediate danger zone are leaving. More than 500,000 people evacuated when Mount Merapi in central Java erupted in 2010, more than double the population in the exclusion zone around that volcano, he said.
In 1963, Agung hurled ash as high as 12 miles and remained active about a year. Lava traveled 4.7 miles and ash reached Jakarta, about 620 miles away.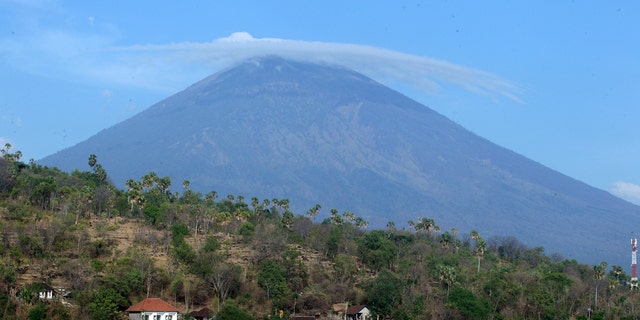 "This is the heaviest test in my live and hopefully it will end soon," said Ketut Suliasih, a Selat villager.
She said evacuees are being treated well by the government and community, but like others she is fearful about the future.
"No eruption. That is my prayer," she said. "Otherwise, our farms would not be able to be planted again."
In a televised news conference, President Joko "Jokowi" Widodo said "the highest priority is the safety of our people" and urged those around Mount Agung to follow the instructions of authorities.
The Associated Press contributed to this report.