Bahrain human rights activist formally charged with insulting security forces on Twitter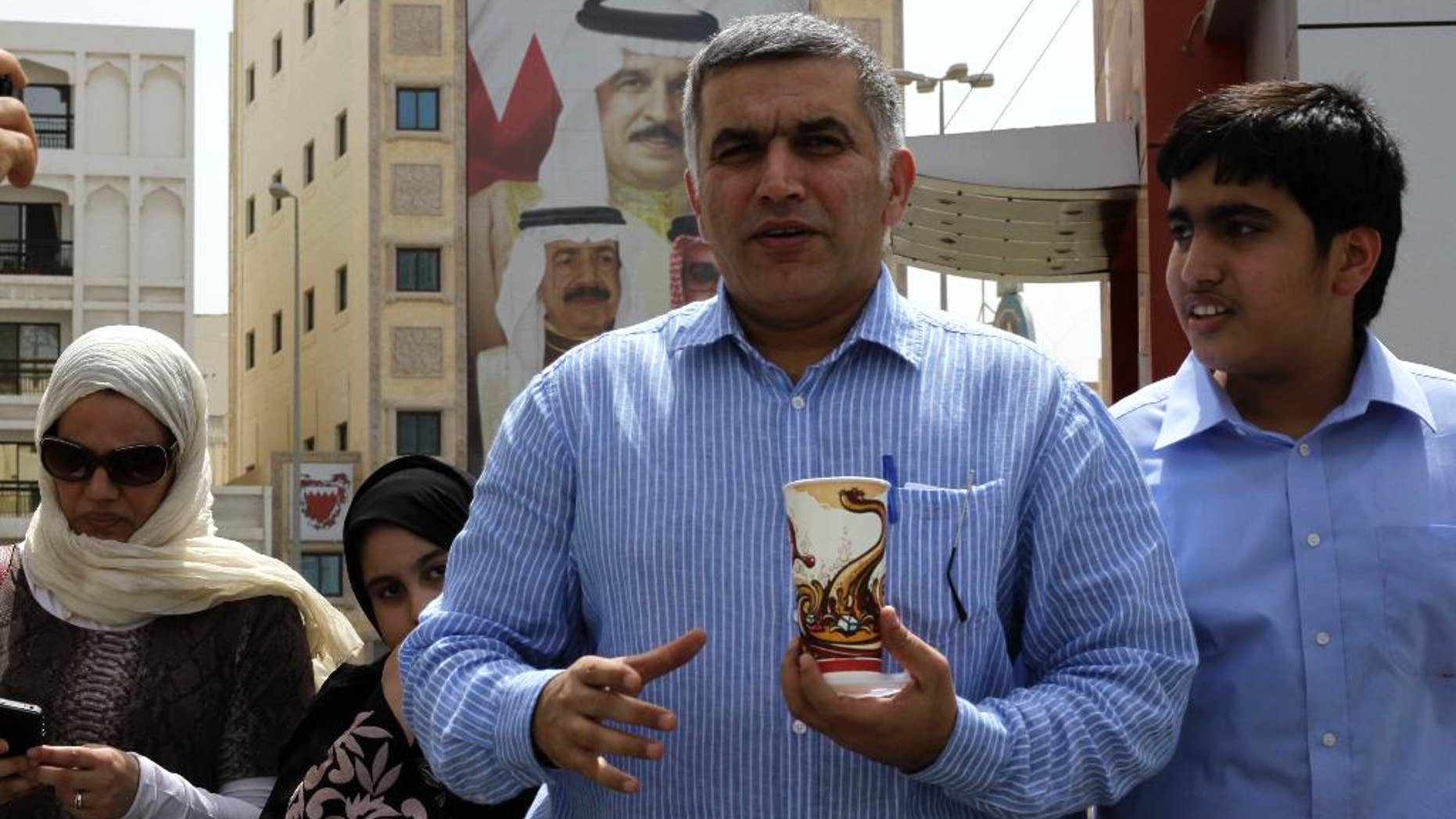 MANAMA, Bahrain – A top Bahraini human rights activist has been formally charged with insulting the ministries of defense and interior.
Nabeel Rajab was detained Oct. 1 over his tweets alleging that Bahrain's security institutions were incubators for extremist ideology. His lawyer Jalila al-Sayed said Thursday he was also accused of "intimidating" security forces.
A court date was set for Oct. 19. Al-Sayed said the charges carry a possible jail sentence of up to three years. Rajab insists he was practicing his right to free speech.
A prosecution statement on the official Bahrain News Agency said prosecutors had ordered Rajab held another week starting Thursday.
Bahrain has clamped down on activists since protests erupted in 2011. Rajab previously served two years in prison for leading anti-government Shiite protests. He was released in May.