Bahamas shark bites off North Carolina woman's arm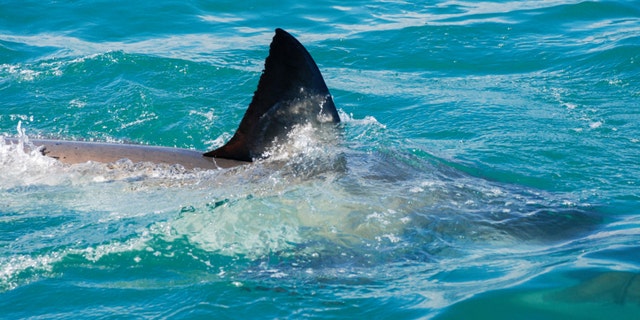 NEWYou can now listen to Fox News articles!
A North Carolina woman's Bahamas vacation turned into a nightmare after she said a shark attacked her last week, biting off her right arm.
Tiffany and James Johnson were enjoying the last stop of their cruise vacation, WSOC reported. The mother of three encountered the shark while snorkeling in a shallow reef.
"I wasn't in pain, it just felt like I had bumped into something so I just casually turned to my right to look to see and that's when I was face-to-face with the shark," Tiffany Johnson told the news station.
Johnson recalled seeing the shark's mouth clamped on to her arm. She struggled with shark for a few minutes before it bit her arm off.
FLORIDA GATOR TAKES DIP IN POOL
"I kept trying to yank my hand back and the last time I yanked he had cut it clean off so I was able to actually get free," Johnson said.
Her husband jumped in to help when he heard a scream. Doctors in Bahamas stopped the bleeding in her arm, but she couldn't get back to the states because of passports and customs issues. A medical evacuation company eventually agreed to pay for the flight cost to Carolinas Medical Center.
SHARK LEAPS ONTO BOAT, LANDS ON FISHERMAN
Johnson is scheduled to go into surgery later this week, preparing her for a prosthetic arm.
"I'm just so thankful. I'm thankful to be here," Johnson said after the attack. "I'm thankful to be able to share this story and I hope, and I know, that it's going to change people's lives because you can't hear this story and not see God in it."