Baghdad car bombs kill 15, wound 65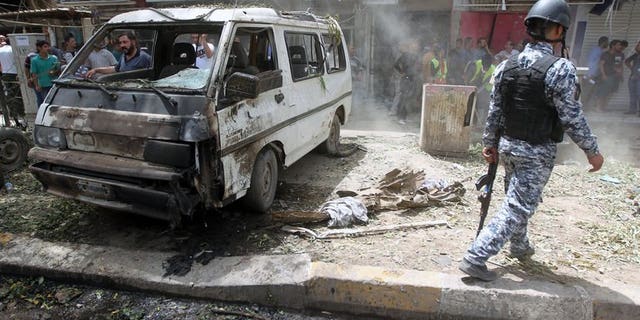 BAGHDAD (AFP) – A series of car bombs across Baghdad killed 15 people and wounded 65 on Monday, officials said, the latest in deadly violence that has sparked fears of a revival of full-blown sectarian war.
Eight vehicles rigged with explosives exploded in half a dozen neighbourhoods across the Iraqi capital, an interior ministry official and a medical source said.
The attacks struck across Baghdad on the day Shiite Muslims marked Shabaniyah, the anniversary of the birth of Imam Mehdi, the so-called 12th imam, a key figure in their faith.
No group immediately claimed responsibility for the attacks, but Sunni militants linked to Al-Qaeda have repeatedly targeted Shiites, whom they regard as apostates, especially during days of commemoration.
Iraq has suffered an upsurge in violence since the beginning of the year, coinciding with rising discontent among its Sunni Arab minority that erupted into protests in late December.
Analysts say a failure by the Shiite-led authorities to address the underlying causes of the demonstrations has given militant groups both a recruitment platform and room to manoeuvre.