Austria Incest Dad Fritzl Reportedly Cozies Up to Serial Killer in Prison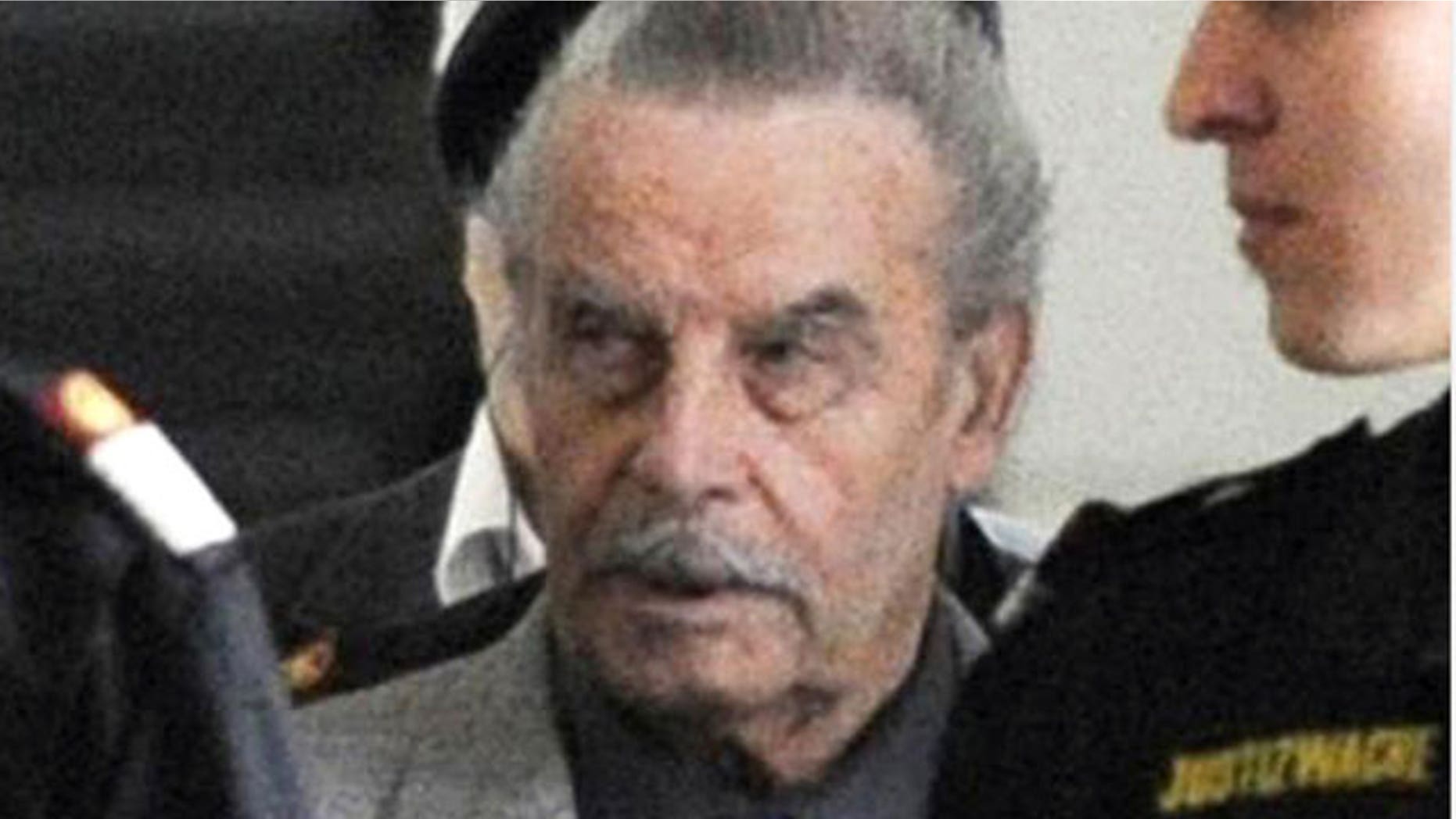 Cellar rape monster Josef Fritzl made a sickening prison bond with a notorious killer who slaughtered seven people, The Sun reported Thursday.
Fritzl, who imprisoned his sex slave daughter in a secret dungeon for 24 years, is caged in the maximum security Stein jail in Krems, Austria, which cold-blooded killer Harald Sassak also calls home.
They are both serving life sentences and sources say they have become close friends.
Evil Fritzl was himself convicted of killing one of the seven children he fathered by daughter Elisabeth, who he raped more than 3,000 times.
But Sassak's death toll is even higher. He was Austria's most notorious killer and was known as 'The Gas Man' because he posed as the employee of an energy firm.
He throttled seven pensioners, raping one of them, before ransacking their homes for cash and jewelry. And he is not Fritzl's only friend.
The pervert, 74, has also palled up with triple killer Guenter Lorenz, who shot two women and a man dead in a gruesome execution, and former Olympic skater Wolfgang Schwarz, who trafficked young girls into prostitution.
A prison officer said: "They are quite a grim little gang. No one is in here because they're an angel but this lot are the dregs of the world."
Jail chiefs said Fritzl has become a model prisoner since being locked up a year ago.
Prison general lieutenant Peter Prechtl said: "He is unobtrusive and has adapted well to day-to-day schedules."
He spends his time working as a cleaner and helps hand out meals in the prison canteen, where he earns spending money to use in the jail shop.
The Sun revealed in February how Fritzl was so poor he sent begging letters to Elisabeth asking for cash to spend on special shampoo for his hair replacement plugs.