Australian man accused of blowing up couple's car following altercation at McDonald's drive-thru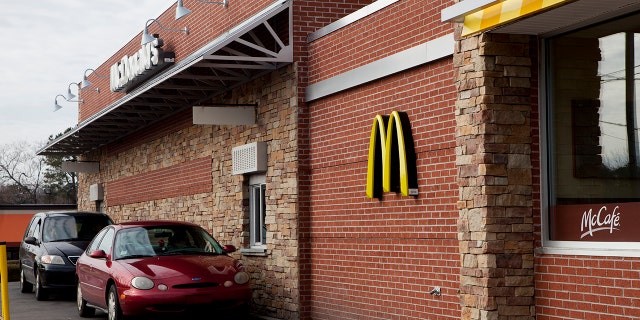 An Australian man was accused of blowing up a couple's car after they allegedly beeped at his partner while at a McDonald's drive-thru in February.
Ryan Sharp, 33, of the Illawarra region, and his 31-year-old partner allegedly stalked and harassed a couple for six weeks following the altercation at the fast-food joint. The couple had allegedly beeped at the man's partner at the drive-thru after she swerved close to their vehicle. Sharp was not present at the time of the incident, but the woman reported the couple to police and wrote down their license plate number.
AUSTRALIAN SENATOR CENSURED FOR BLAMING MUSLIM VICTIMS
After the complaint was filed, Sharp allegedly decided to get back at the couple. Police said the "relatively minor" altercation led to "a campaign of grievance-fueled violence." He allegedly detonated a "sophisticated car bomb" on their Ford Rodeo on March 5, Sky News reported.
"The work done by this male to identify where the victim lived was quite ingenious and indicated a specific intent," Detective Superintendent Michael McLean said.
AUSTRALIAN MAN WINS $33 MILLION IN LOTTERY AFTER ACCIDENTALLY BUYING TWO TICKETS
The powerful device could have injured or killed someone if they were inside the vehicle, police said.
Sharp and his partner were arrested Tuesday and authorities seized a "pipe bomb, drone and baton while searching their car and house."
Sharp was charged with "two counts of using a carriage service to threaten serious harm, using a carriage service to threaten to kill, destroying or damaging property, placing an explosive on a vehicle with the intent to cause harm, threatening to cause injury to a person for being a witness and two counts of possessing or use of prohibited weapon without permit," The Guardian reported. He appeared in court but did not apply for bail.
CLICK HERE FOR THE FOX NEWS APP
His partner was charged with "being an accessory to damaging property and stalking or intimidating."