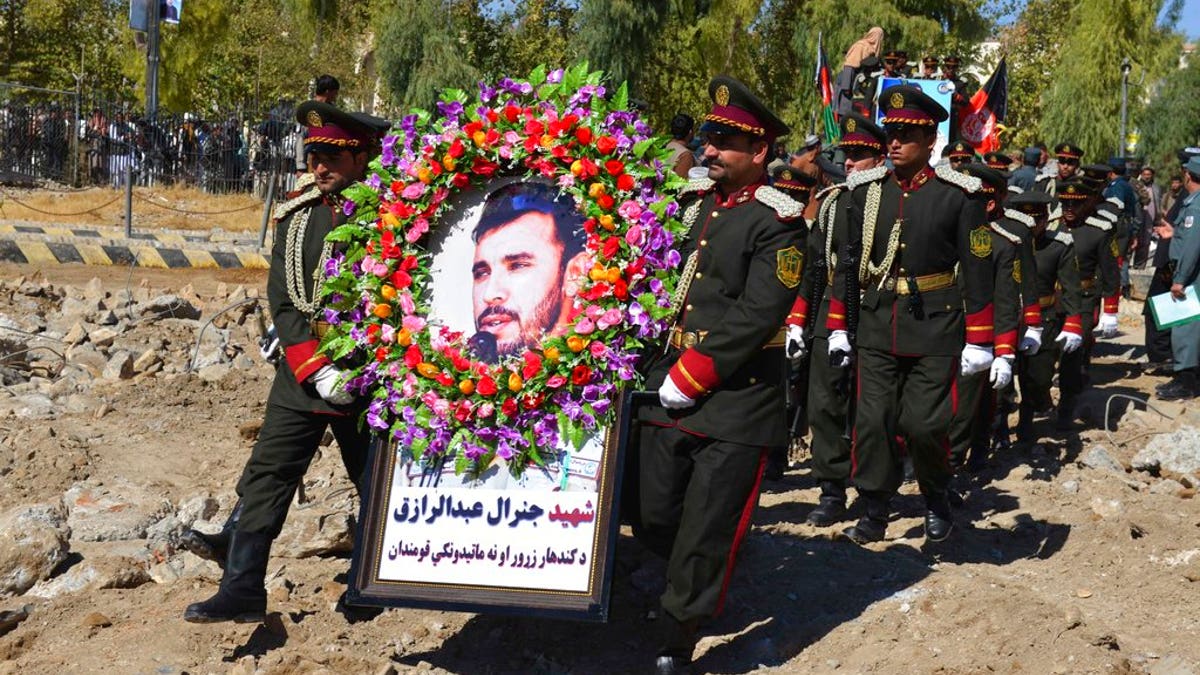 An attacker who reportedly assassinated two senior Afghan provincial officials and wounded a U.S. general inside the provincial governor's compound in Kandahar city was "resourced and directed by the Taliban," a U.S. military spokesman said on Monday.
Army Col. Dave Butler, the U.S. military spokesman in Kabul, told Fox News there was no reason to doubt reports the shooter had been working as a bodyguard for a month and a half before opening fire on the delegation on Thursday. The group had just concluded a security conference for Afghanistan's parliamentary elections that were occurring on Saturday.
"We believe the attack was resourced and directed by the Taliban," Butler told Fox News about the Thursday attack.
The alleged assassin was identified by Long War Journal as Abu Dajana, who also goes by the name "Mujahid Hafiz Zabihullah." Abu Dajana disguised himself by working as a bodyguard for Kandahar Gov. Zalmay Wesa, who security officials said was also seriously wounded in Thursday's attack, according to the report.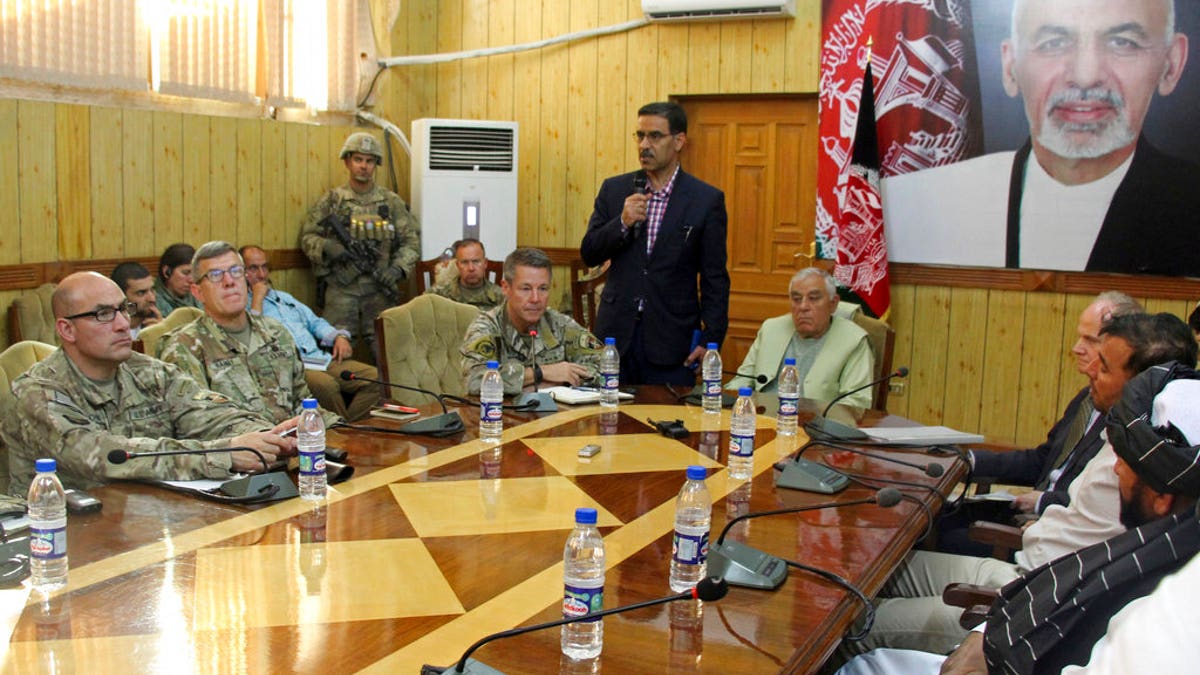 The shooter in the "insider attack" was also killed, a U.S. official said on Thursday.
2 AMERICANS WOUNDED, TOP GENERAL ESCAPES HARM IN DEADLY SHOOTING AT GOVERNOR'S MANSION IN AFGHANISTAN
The Taliban released a video on Voice of Jihad, the terrorist organization's official website, on Saturday showing the alleged attacker training at a Taliban camp. The terror organization lauded Abu Dajana as a "heroic martyrdom seeker" who carried out "successful operations on that key high-profile enemy meeting."
The attack had killed powerful provincial police chief Abdul Raziq -- a longtime and key U.S. ally -- and provincial intelligence chief Abdul Mohmin, according to Kandahar deputy provincial governor Agha Lala Dastageri. Two Americans, including U.S. Army Brig. Gen. Jeffrey Smiley, were injured in the incident, the Pentagon confirmed to Fox News.
US GENERAL SHOT IN TALIBAN ATTACK IN AFGHANISTAN, PENTAGON CONFIRMS
Gen. Scott Miller, the U.S. commander in the country, also attended the meeting but escaped the attack unharmed. The Taliban claimed the group's intended target was Miller, but Butler said it was "pretty clear" the attacker was shooting at Raziq.
The delegates had just gathered for a group photo when gunfire broke out, causing everyone to scatter as the U.S. participants scrambled toward their helicopter.
Kandahar is one of the most volatile provinces in Afghanistan. It's the spiritual home of the Taliban and is where the Islamist group held its first organizational meetings in the 1990s.
Fox News' Lucas Tomlinson and The Associated Press contributed to this report.