Athens mayor assaulted over job cuts: office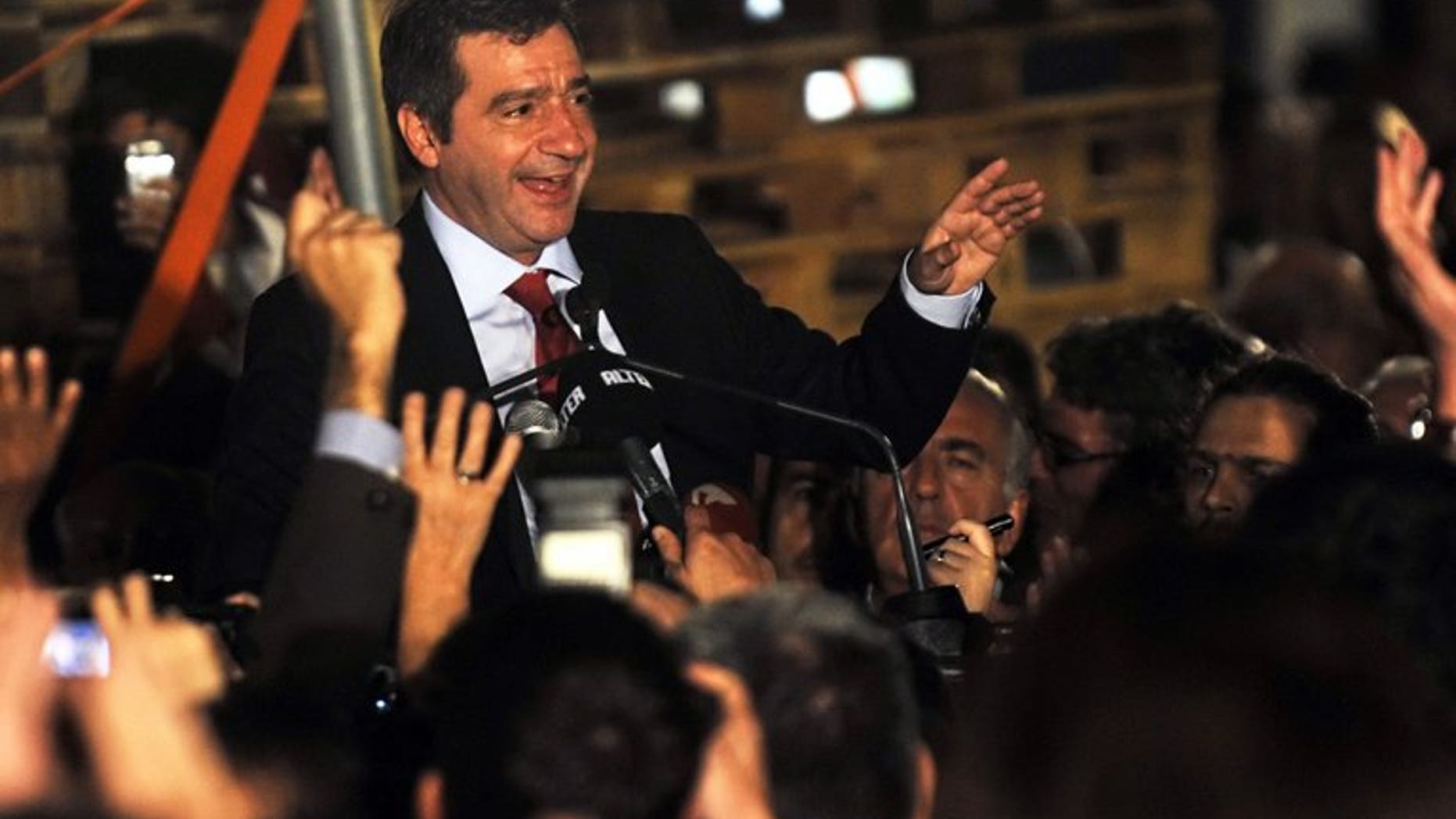 ATHENS (AFP) – Athens Mayor George Kaminis was assaulted on Sunday by suspected staff unionists, his office said, amid protests over job cuts tied to Greece's bailout rescue.
Kaminis was leaving a mayors' meeting in Athens when he was heckled and struck by members of a unionist crowd protesting against layoffs, reports said.
The mayor's office said he had been "physically attacked" without giving details and accused the union of local staff of leading its members "down a dangerous road".
The mayor briefly checked himself into hospital but was not believed to be seriously hurt.
Greece this week agreed to incorporate some 3,500 local police into the national police force, a cost-cutting move which unionists fear will bring many layoffs.
Some 25,000 civil servants overall must be redeployed and a further 4,000 fired by the end of the year to maintain the country's access to bankruptcy-saving loans.
Greece hopes to draw 8.1 billion euros ($10.4 billion) in promised funding from the EU and the IMF over the coming months.
Eurozone finance ministers are meeting on Monday to determine whether to authorise a 6.3-billion-euro part of this total, in return for proof of Greece's reform progress.