At least 8 people missing after landslide in Switzerland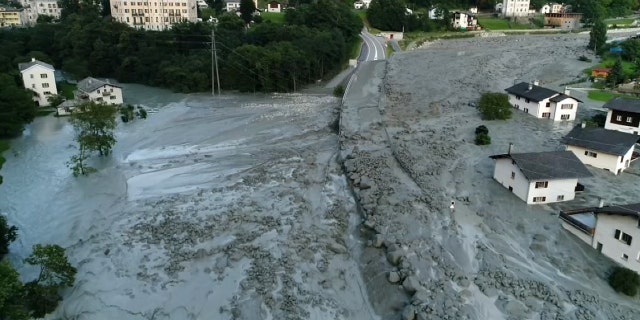 At least eight people are still unaccounted for in a Swiss Alpine valley on Thursday, a day after a mudslide and rockslide hit a small village near the Italian border, officials said.
The village of Bondo, located about 80 miles north of Milan, was evacuated as the slide hit Wednesday morning.
Police in Graubuenden canton said buildings were damaged, and images from the scene showed a trail of destruction left by a river of mud and stone. Initially, authorities said there were no injuries.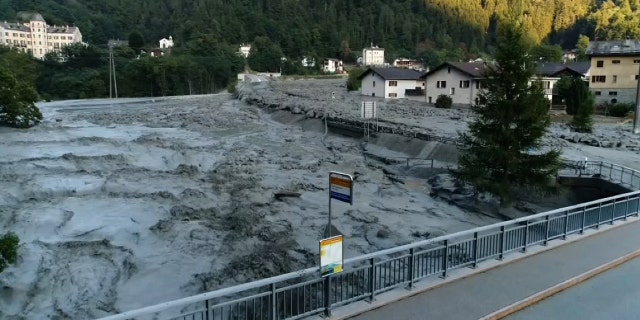 However, police said Thursday that they haven't been able to reach eight people who were believed to have been in the Bondasca valley at the time of the slide — nationals of Germany, Austria and Switzerland. Six of those people have been reported missing by relatives, none of them children.
Hikers were airlifted from nearby huts after the area was hit by rocks and mud, and an army helicopter has been called in to help with the search, Sky News reported.
An alarm system went off in Wednesday in time to allow for evacuation of about 100 local residents, the Associated Press reported.
Markus Walzer, a Graubuenden police spokesman, told the AP that the alarm system was put in place after a similar mudslide in the region five years ago. He said the weather in the region had been good in recent days, and the cause of the mudslide was not immediately known.
It wasn't immediately clear when residents would be able to return to their homes.
The Associated Press contributed to this report.