At least 61 bodies covered in lime to hide smell found in old crematorium in Acapulco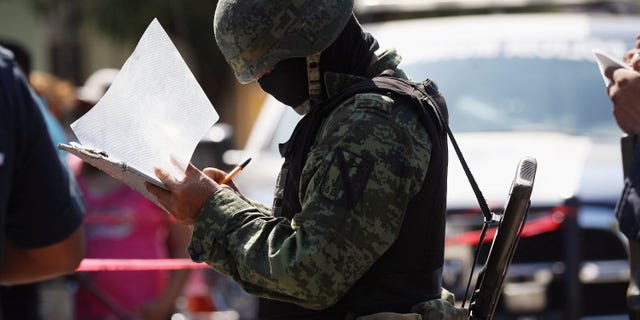 At least 61 bodies were found in an abandoned crematorium in the Mexican resort of Acapulco, authorities said Friday.
The bodies were discovered after neighbors called authorities complaining that the facility was emitting a foul smell.
A high-ranking police official told local newspaper El Sur that the corpses were in varying degrees of decay – some seemed to be months old – and were mostly of men. The bodies had been covered in lime, presumably to prevent rotting flesh.
The crematorium is in the state of Guerrero, 124 miles from the town of Iguala where 43 students went missing in September. The place, Cremaciones El Pacifico, had stopped operating more than a year ago.
State chief prosecutor Miguel Angel Godinez told Radio Formula that forensic experts are trying to determine the cause of death and the exact number of bodies.
"We are working on identifying how many children, women and men" were in the building, he said. "We can't say for now that there is an indication that organized crime participated in this but we can't rule it out."
He added that documents found in the property will allow his office us to "conduct various investigations."
By early Friday, all the bodies had been removed on stretchers and taken to a local forensic institute, EFE reported.
The authorities were scheduled to release an official statement later in the day.
According to local media, some officials believed that at least one of the bodies belonged to a minor. None of them had been mutilated or cremated.
In decades past, Acapulco was a favored playground of Hollywood movie stars and other international travelers. But organized crime's influence has risen in recent years in both Acapulco and the rest of Guerrero state, accompanied by soaring homicide, kidnapping and other violent crime rates.
AP and EFE contributed to this report.
Like us on Facebook
Follow us on Twitter & Instagram