Assad will 'spare no effort' in working with Annan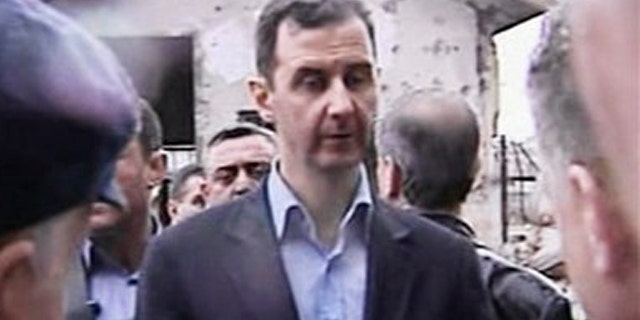 BEIRUT – Syrian President Bashar Assad says he will spare no effort to make the mission of U.N.-Arab League envoy Kofi Annan a success but he demands that armed opponents commit to halting violence.
Annan is trying to broker a political solution to the country's yearlong crisis which the U.N. says has killed more than 9,000 people.
Syria said Tuesday that Assad accepted a six-point peace plan put forward by Annan which calls for a full cease-fire to be supervised by the U.N.
In his first comments on the deal, Assad says Syria will "spare no effort" to ensure the mission's success. But he says Annan must also get a commitment from armed groups to cease their "terrorist acts" against the government, according to the state news agency Thursday.