Arizona Receives $40K in 1st Day of Fundraising for Border Fence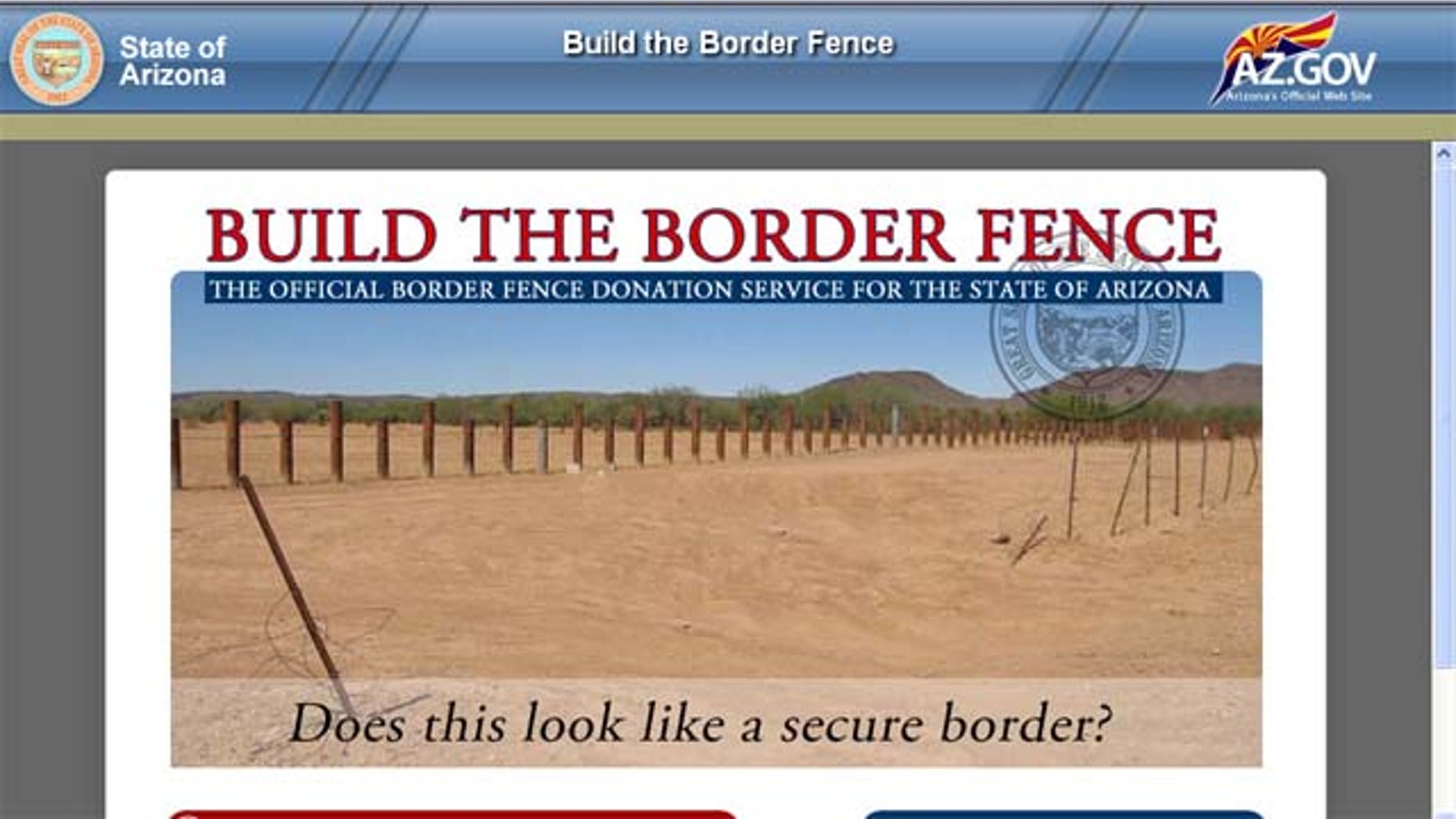 On the first day of a state-sponsored Web site to raise funds to build a fence along Mexico's border, Arizona raised approximately $40,000, a state Senate spokesman said.
Within the first 17 hours of its launch, buildtheborderfence.com received 884 online donations totaling $39,085, said Mike Philipsen, the state spokesman.
Initial online donations ranged from the minimum of $5 to "dozens in the $250 to $500 range," Philipsen said. Contributions also can be mailed.
Arizona launched a fundraising website Wednesday to build fencing along the U.S.-Mexico border, a newly authorized project that supporters said is needed to close gaps exploited by smugglers and undocumented immigrants.
"Arizona once again has to do the job the federal government isn't," said state Sen. Steve Smith, a first-term Republican who sponsored the legislation authorizing the fence project.
Smith, Arizona Senate President Russell Pearce, state Attorney General Tom Horne, Maricopa County Sheriff Joe Arpaio and other supporters gathered Wednesday evening in a restaurant in Smith's legislative district to kick off the fundraising campaign.
The public will back the effort, Pearce predicted.
"I know where America stands," Pearce said. "We have a nation at risk. And why are we going to build a fence? Because you'll never get it built by the federal government."
Smith said during a Tuesday interview that his initial goal is to raise $50 million.
The state raised nearly $3.8 million to defend the controversial SB 1070 law.
Fencing currently covers about 650 miles of the U.S.-Mexico border, or about one-third of the 2,000-mile boundary. It ranges in quality from simple barbed wire or vehicle barriers to carefully engineered, 18- to 30-foot high fences near cities.
Democratic lawmakers say that the fence project is a misguided and piecemeal approach to border and immigration issues that should be tackled more comprehensively. More recently, the Sierra Club said strengthened border barriers can damage the environment by causing flooding and blocking wildlife.
An immigrant-rights activist, Jaime Farrant of the Border Action Network, said the fence project could end up costing the state money if donations fall short and supporters press ahead anyway.
"We're just concerned this is playing politics with the border instead of trying to address border security seriously," Farrant said.
Based on reporting by The Associated Press.
For more stories from KSAZ in Phoenix, Arizona go to myfoxphoenix.com.
Follow us on twitter.com/foxnewslatino
Like us at facebook.com/foxnewslatino