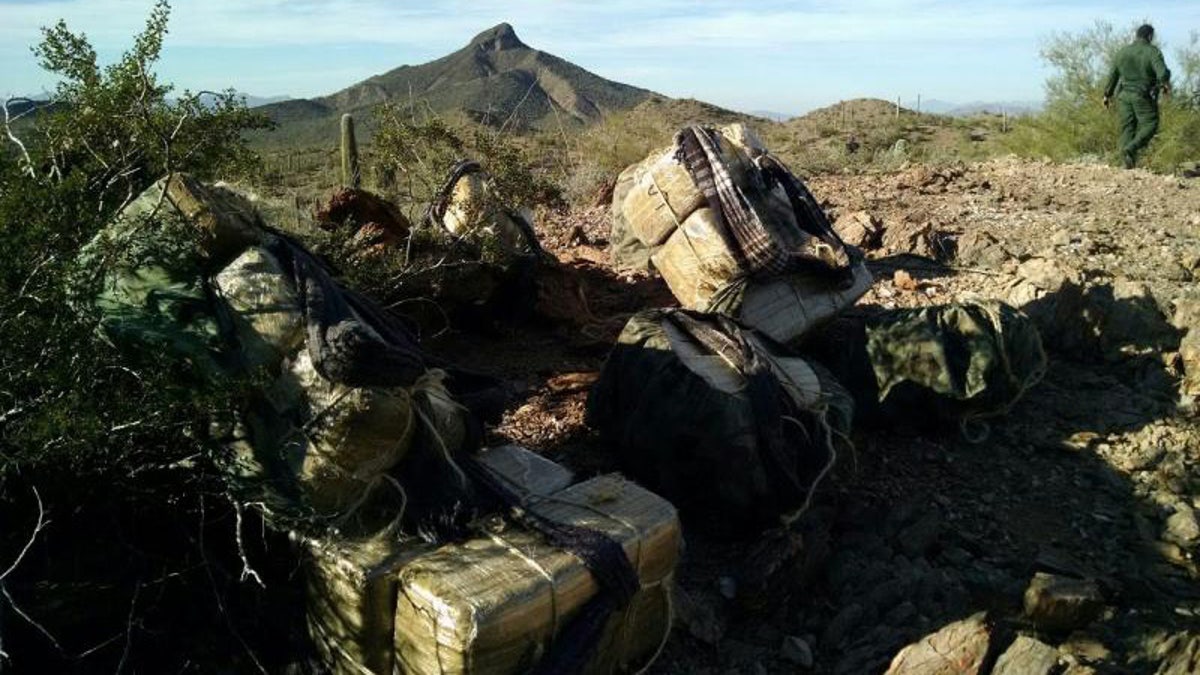 The first month of the year is not yet over and Arizona Border Patrol agents have already seized drugs estimated to be worth over $5.1 million, according to the law enforcement agency.
The big busts began on New Year's Day, when Yuma Sector agents seized 55 pounds of liquid methamphetamine worth approximately $510,000. The drugs were discovered in the gas tank of a vehicle at the Wellton, Arizona, checkpoint.
A couple of weeks later, on the weekend of January 16, Tucson Sector agents seized 2,300 lbs. of marijuana and arrested six male Mexican nationals on smuggling charges.
In the Tucson operation, a helicopter crew from the Office of Air and Marine used detection technology to help agents locate the alleged smugglers near the village of Santa Cruz, Arizona. The men were carrying 12 backpacks of marijuana worth more than $303,000, according to authorities.
That same weekend, Casa Grande Station agents discovered more than 800 pounds of abandoned marijuana, worth an estimated $400,000, via sensor technology. And then, on Sunday Jan. 18, Tucson Sector agents found 19 bundles of abandoned marijuana valued in excess of $444,000 near Vekol Valley, Arizona. In total, the weekend netted over $1.1 million dollars in drugs.
An additional $630,000 worth of marijuana was seized last week by Yuma Sector agents. On Jan. 25, agents discovered six abandoned bundles containing marijuana (worth an estimated $117,000) and later that day footprints near the Cabeza Prieta Wildlife Refuge led the agents to eight abandoned burlap backpacks filled with 430 lbs. of marijuana. The estimated street value of the load was $332,000.
Over the next two days, Yuma Sector agents seized an additional $296,000 worth of marijuana in two separate incidents.