Argentinian women will protest topless to claim right to sunbathe bare-chested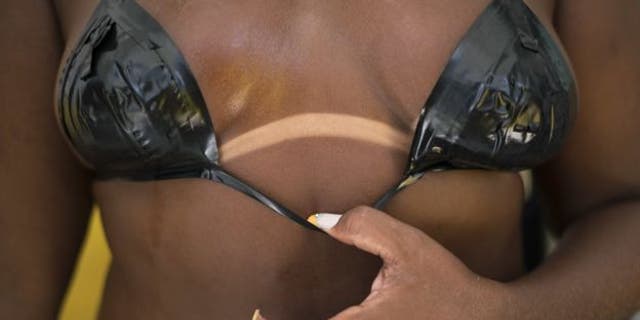 It looks like the attempt by police to have three topless sunbathers cover themselves up may have backfired big time.
Hundreds of women are expected to take to the streets topless in several Argentinian cities Tuesday, claiming their right to enjoy a day at the beach bare-chested "just like men do."
The so-called "Tetazos" protest follows a week of escalating tensions over an incident in which three women sunbathing topless on a public beach were ordered by cops to put their bikini tops back on.
The scene was captured in video and quickly spread through social media. (Go figure.) And although a judge ruled that topless sunbathing on a public beach is allowed, the controversy is far from over.
ADULTS-ONLY, NUDIST-FRIENDLY 'DESIRE' CRUISE TO SET SAIL NEXT YEAR
"Equality! The only [breasts] that annoy you are the ones that you can't buy!" reads the event description on Facebook.
The main "tetazo," for the Spanish word "teta," is set to take place Tuesday afternoon at the Buenos Aires Obelisk.
"We call a tetazo in response to the instructive mechanism that moralists pretend to perform on our bodies and decisions, as have always done the state institutions that reinforce patriarchy," the organizers said in a statement.
POLICE OFFICER SUSPENDED FOR OPENING DOOR IN THE NUDE FOR PIZZA DELIVERY
The officers who took part in the beach incident cited an article of the Criminal Code, drafted in 1973, that describes going topless an "obscene display."
In his ruling, Judge Mario Juliano said that "a woman exposing her breasts does not constitute an act injurious to a third parties" and ruled the 1973 norm unconstitutional.