AP Interview: WEF founder still sees risk of economic collapse without more trust, realism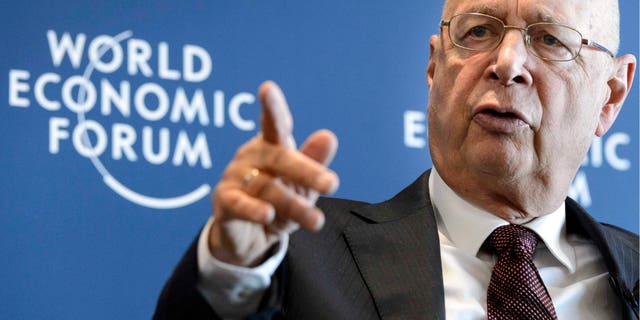 NEWYou can now listen to Fox News articles!
DAVOS, Switzerland – Despite renewed confidence in the global economy, the founder of the World Economic Forum says he sees danger signs ahead.
Klaus Schwab told The Associated Press that "cautious realism" and a recovery of public trust are needed to avoid another major financial crisis.
He said Monday "the world economy may still confront a collapse if very negative constellations occur."
Stocks started strongly this year and the euro currency union no longer seems in danger of collapse. But unemployment remains high in many developed economies and the public's faith in business and government leaders is falling.
Schwab spoke ahead of the gathering this week — organized by the WEF — of more than 2,000 of the world's financial and political elite at the Swiss mountain resort of Davos.