AP Interview: Iraqi deputy PM appeals for more aid from US-led coalition to combat IS threat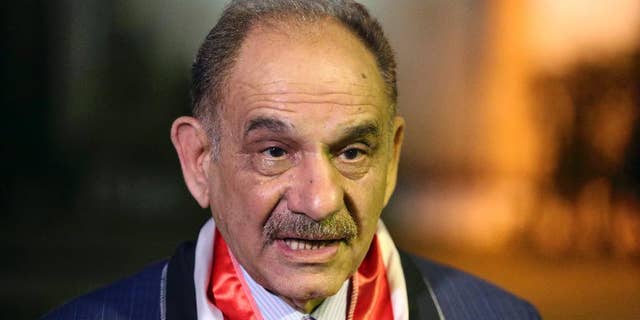 DUBAI, United Arab Emirates – A senior Iraqi official says the contributions from the U.S.-led coalition helping Baghdad push back Islamic State militants are not sufficient to meet the threat posed by the extremists.
Deputy Prime Minister Saleh al-Mutlaq told The Associated Press on Monday that the coalition "should be more serious" in its fight against the group.
Speaking on the sidelines of a conference in Dubai, al-Mutlaq says Iraq needs more advanced weapons to adequately combat the militants.
He also says there should be more airstrikes against the IS group, which has seized a third of both Iraq and Syria.
Al-Mutlaq is one of the most senior figures from Iraq's Sunni minority in Prime Minister Haider al-Abadi's Shiite-led government.
Last month al-Abadi said the Iraq government feels very alone in the fight against IS.