Another suspect arrested in killing of Honduran activist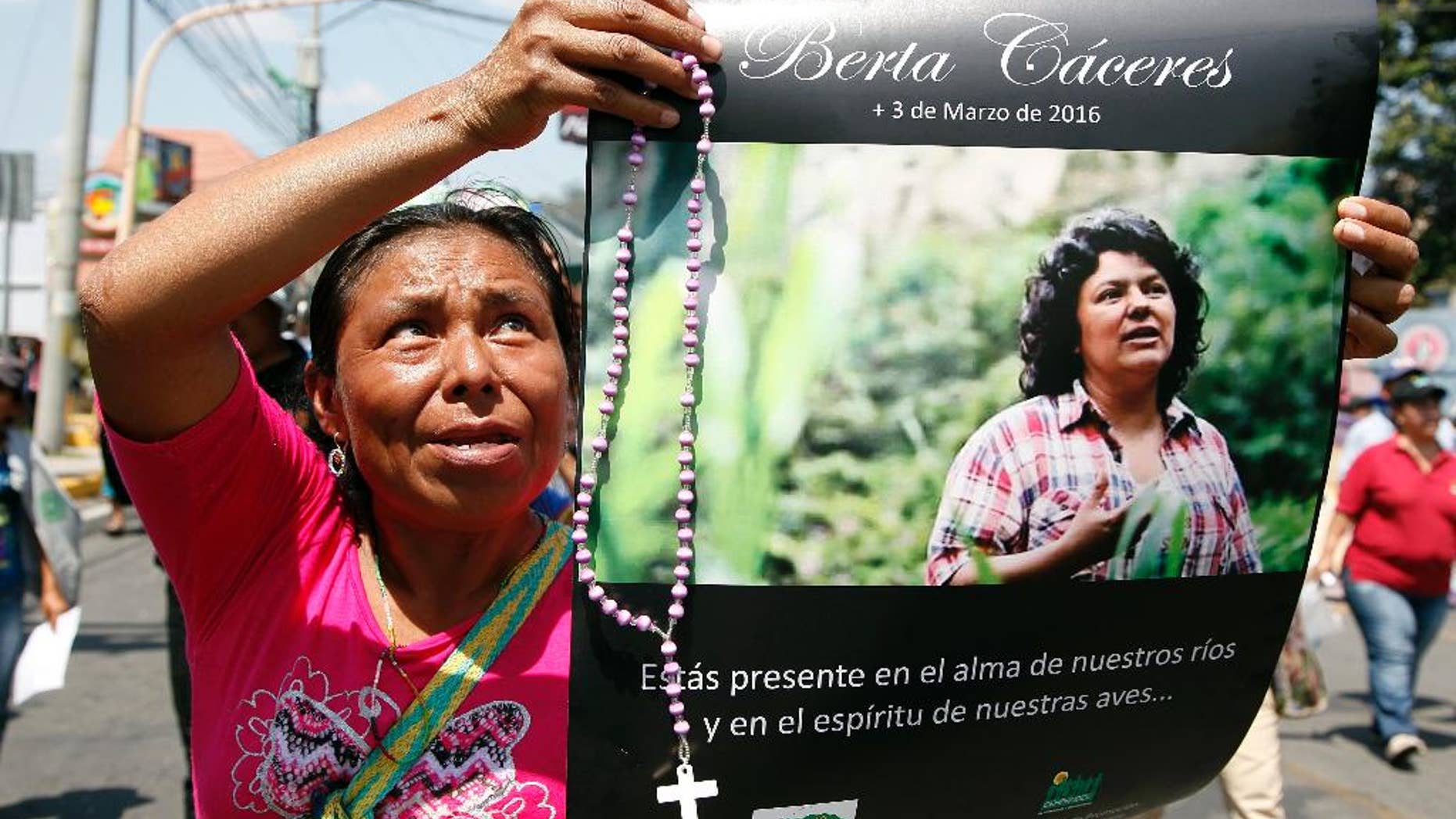 TEGUCIGALPA, Honduras – Honduran authorities have arrested a sixth suspect in the March killing of environmental activist Berta Caceres.
The head of the country's criminal investigation unit identifies the suspect as 21-year-old Elvin Heriberto Rapalo Orellana. Investigation chief Ricardo Castro says Rapalo Orellana is known by the nickname "El Comanche."
Castro said Thursday that Orellana was the last suspect sought in the killing.
The other arrested suspects include an active duty army officer and at least one man who worked for a hydroelectric project opposed by Caceres.