Americas Summit Sans United States: Venezuela, Argentina To Push For Puerto Rican Independence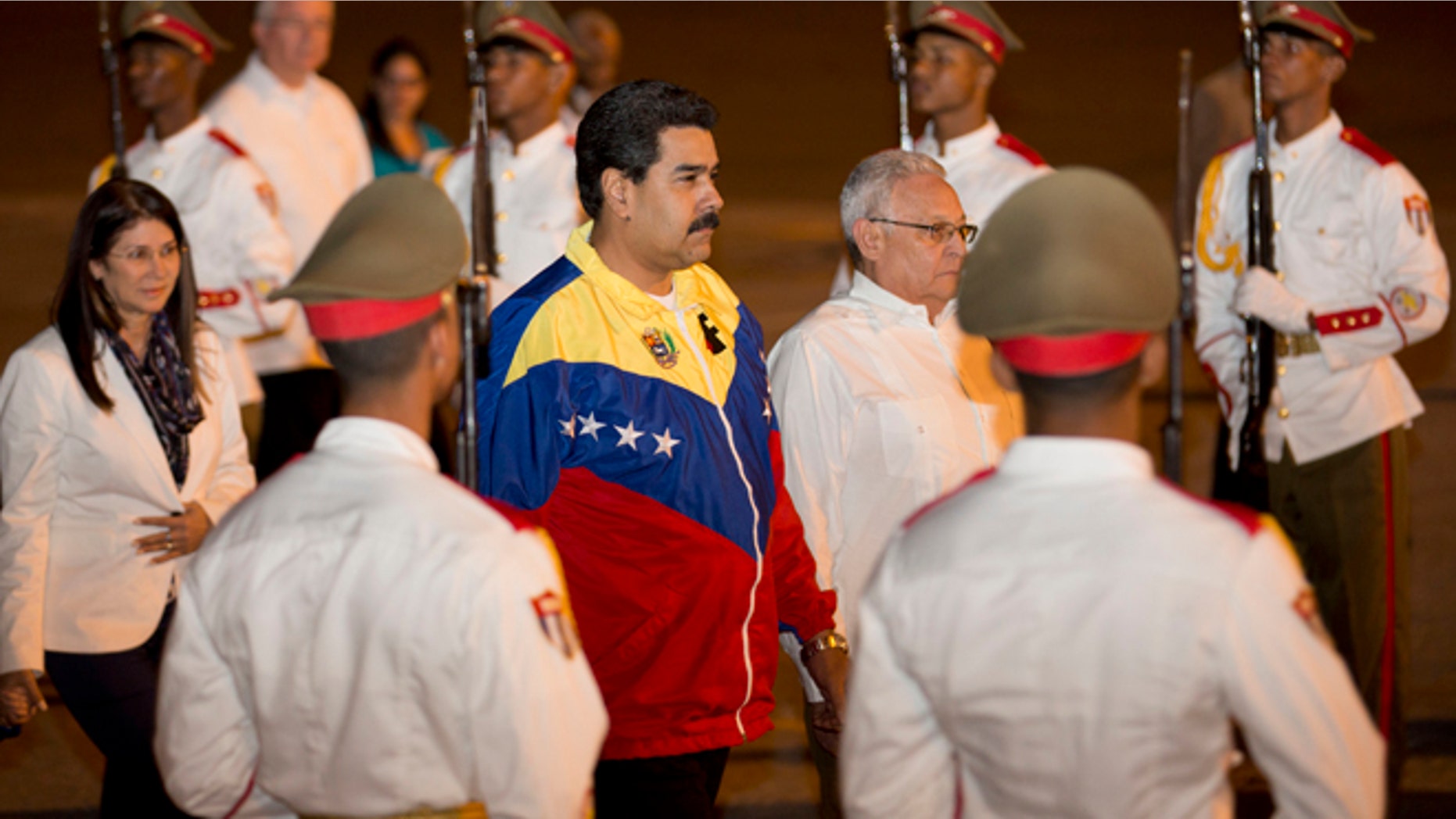 Taking up a cause long championed by former Cuban leader Fidel Castro, Venezuela's Nicolás Maduro plans to take up the cause of Puerto Rican independence during his stop at the summit of Community of Latin American and Caribbean States (CELAC) in Havana on Tuesday.
"It's an embarrassment that Latin America and the Caribbean in the 21st century still have colonies," he said last week in Caracas, according to the Wall Street Journal. "Let the imperial elites of the U.S. say whatever they want."
Puerto Rico became a self-governing commonwealth of the United states following the 1898 Spanish-American War and while the idea of an independent Puerto Rican state has never gained significant support on the island – in a 2012 referendum, just five percent voted for independence compared to 61 percent voting for statehood – the cause has been taken up by many Latin American leaders and activists.
After being asked by a member of the popular Puerto Rican reggaeton group Calle 13 for her support, Argentina's President Cristina Fernández de Kirchner said she would voice her favor for independence at this week's CELAC meeting. Some analysts, however, don't see the support of either Maduro or Fernández de Kirchner as lending much credence to the independence movement.
"They are struggling in their own countries and don't have much credibility outside of Venezuela or Argentina," Michael Shifter, president of Washington's Inter-American Dialogue policy group, told the Journal. "I don't think this will give a major boost to the movement."
Foreign ministers from 33 Latin American and Caribbean nations met Monday in the Cuban capital for the summit of Western Hemisphere countries minus the United States and Canada.
Along with Puerto Rican independence, topics of discussion included the cultivation of traditional crops like quinoa, historical disputes such as Argentina's claim to the British-controlled Falkland Islands and initiatives like promoting literacy in the region.
Cuban Foreign Minister Bruno Rodríguez says he was "deeply pleased" and the talks were characterized by an "extraordinary and permanent spirit of solution."
The secretary-general of the Organization of American States, José Miguel Insulza, arrived later in the day after being invited to attend as an observer — an unusual encounter 52 years after Cuba was kicked out of the regional bloc.
Insulza's chief of staff, Hugo Zela, said the OAS has no record of a secretary-general visiting Cuba.
The OAS was formed in 1948. In 2009 it ended Cuba's suspension, but Havana said it was not interested in rejoining a group it accuses of obeying Washington's interests.
"The celebration of this summit ... in Havana demonstrates Cuba's importance in the process of Latin American and Caribbean integration," Brazilian President Dilma Rousseff said. "Only with Cuba will our region be complete."
Also in town as an observer was U.N. Secretary-General Ban Ki-moon. Islanders gathered around him Monday as he toured the colonial old quarter with City Historian Eusebio Leal, who oversees the restoration of the neighborhood. Ban also stopped into a barber shop for a haircut and clapped along with singing schoolchildren.
The United Nations Development Program and other U.N. agencies "are working very closely to help the Cuban government and people to preserve this area," Ban said.
He later met with President Raúl Castro's daughter, Mariela Castro, the island's most visible advocate for LGBT and women's rights as the head of the National Center for Sex Education.
"I would like to take this opportunity to symbolically give the secretary-general of the United Nations my personal commitment and that of (her sex education center) to join his campaign to end violence against women and girls," Mariela Castro said.
Some heads of state arrived early and squeezed other activities into their agenda.
Rousseff and Raul Castro presided over a ceremony launching a new port built with Brazilian financing.
The Argentine presidency released photographs of Fernández de Kirchner's lunchtime encounter the previous day with retired leader Fidel Castro and his longtime companion, Dalia Soto del Valle. Fernández also published them on her official Twitter account.
"We talked about everything, but above all a symbol of the meeting of all Latin America and the Caribbean in Havana. ... Yes, of course we talked about Hugo too. A lot. Indelible memories," her Twitter feed said.
The late Venezuelan President Hugo Chávez, who died of cancer last March, was a driving force behind the formation of the CELAC in 2011. He and others envisioned it as an alternative to the OAS for addressing regional concerns free of Washington's influence.
The Associated Press contributed to this report. 
Follow us on twitter.com/foxnewslatino
Like us at facebook.com/foxnewslatino