American tourists disappear after leaving hotel en route to airport in the Dominican Republic: report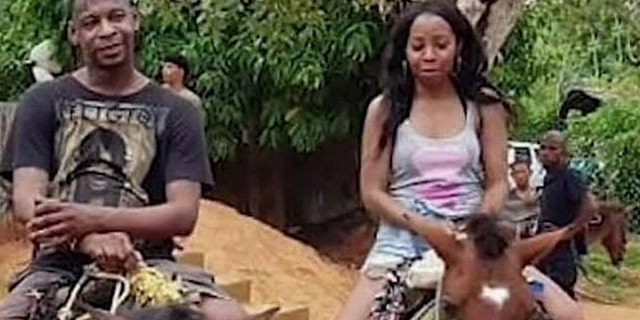 NEWYou can now listen to Fox News articles!
An American couple has been reported missing after they vanished more than two weeks ago after checking out of their hotel room at the end of a vacation in the Dominican Republic.
Orlando Moore, 43, and Portia Ravenelle, 32, were set to return to their Mount Vernon, N.Y., home on March 27 after a four-day getaway to the northern beach area of Samana.
However, the couple never made it to the airport after checking out of their hotel.
PASTOR RICK MCDANIEL: A 5-YEAR-OLD BOY IN POVERTY TAUGHT ME THIS SURPRISING LESSON (AND I WAS SHOCKED)
Their families have not heard from them in more than 13 days. Their phones are off and their car is still parked at Newark International Airport. Authorities said there is no record of them entering the U.S.
Moore's sister, Lashay Turner, told NBC 4 New York her brother and Ravenelle had a rental car during their time in the Dominican Republic, but there is no sign of the vehicle.
She told the news station the couple's families have been in contact with U.S. authorities in the Dominican Republic and have filed a police report.
"We've been calling DR and they said they didn't make their flight," Turner said. "We also spoke to someone in U.S. Customs and they said my brother did not make his flight back here."
2019 HURRICANE SEASON WILL BE 'SLIGHTLY BELOW-AVERAGE,' RESEARCHERS SAY
A picture believed to be the latest of the couple posted to social media shows them riding horses together.
"I'm scared. I don't know what's going on," Turner said. "I'm saddened, my family is saddened by this and we just want my brother to return safe and alive."
A spokesman for the State Department and the U.S. Embassy in Santo Domingo did not immediately respond to Fox News' request for comment early Monday afternoon.
It is unclear which airport they were due to fly home from and how far it was from their hotel. There is an airport in Samana that offers mostly seasonal flights to the island, mainly from Europe. The next closest airport in the area is the Cibao International Airport in Santiago, which offers daily flights to and from the U.S.
The State Department's travel advisory for the Dominican Republic – issued on Feb. 12, 2019 – said tourists should exercise increased caution due to crime.