2019 hurricane season will be 'slightly below-average,' researchers say
After an Atlantic hurricane season in 2018 that saw two devastating storms affect the U.S., researchers said Thursday they are expecting 2019 to have slightly less action.
The pre-season forecast from Colorado State University's Tropical Meteorology Project calls for 13 named storms, of which 5 are predicted to strengthen into hurricanes, with 2 becoming major storms that are Category 3 or higher.
Hurricane researchers note that sea surface temperatures in the tropical Atlantic are "slightly below normal," and the far North Atlantic is "anomalously cool." A weaker El Niño may also strengthen this summer into the fall.
"We anticipate that the 2019 Atlantic basin hurricane season will have slightly below-normal activity," the researchers said in their report.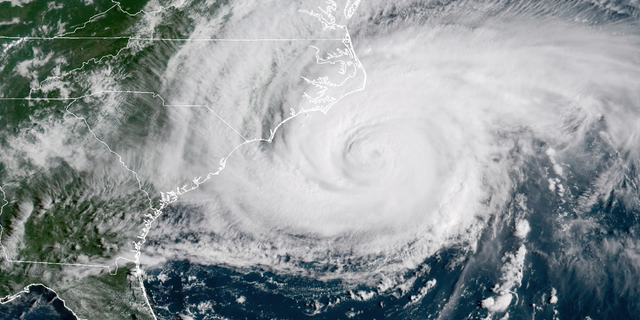 HURRICANE NAMES FLORENCE, MICHAEL RETIRED BY METEOROLOGISTS
"We anticipate a slightly below-average probability for major hurricanes making landfall along the continental United States coastline and in the Caribbean," the group wrote, adding, "As is the case with all hurricane seasons, coastal residents are reminded that it only takes one hurricane making landfall to make it an active season for them."
Forecasters from AccuWeather are also predicting a "near- to slightly above-normal" hurricane season, with 12 to 14 storms.
"This year, we think that there will be a few less tropical storms and lower numbers in hurricanes, but again, the old saying is 'it only takes one'," said AccuWeather Atlantic Hurricane Expert Dan Kottlowski.
Of those storms, 5 are forecast to become hurricanes with 2 to 4 expected to reach major hurricane status. AccuWeather has also deployed a tropical track density map for use in 2019, which uses data from previous storms to draw comparisons and predict trends for the hurricane season.
MEXICO BEACH STILL A DEBRIS-FILLED MESS MONTHS AFTER HURRICANE MICHAEL
The 2019 Atlantic Hurricane Season runs from June 1 to Nov. 30, and this year includes the names: Andrea, Barry, Chantal, Dorian, Erin, Fernand, Gabrielle, Humberto, Imelda, Jerry, Karen, Lorenzo, Melissa, Nestor, Olga, Pablo, Rebekah, Sebastien, Tanya, Van, and Wendy.
Last month, the National Oceanic and Atmospheric Administration said that the names Florence and Michael will be replaced with Francine and Milton after the storms caused widespread devastation from Florida to Virginia in 2018.
CLICK HERE FOR THE FOX NEWS APP
Names are retired when hurricanes are so destructive that recycling them would be insensitive. Eighty-eight names have been dropped from the list for the Atlantic and Caribbean since storms were first named in 1953.
Michael made landfall in October with 155-mph winds. The hurricane was blamed for at least 45 deaths from Florida's Panhandle through Georgia, the Carolinas and Virginia.
Florence caused at least 51 deaths in September amid record flooding across the Carolinas and Virginia, according to the NOAA.
The Associated Press contributed to this report.