All fuel removed from capsized ship off Italy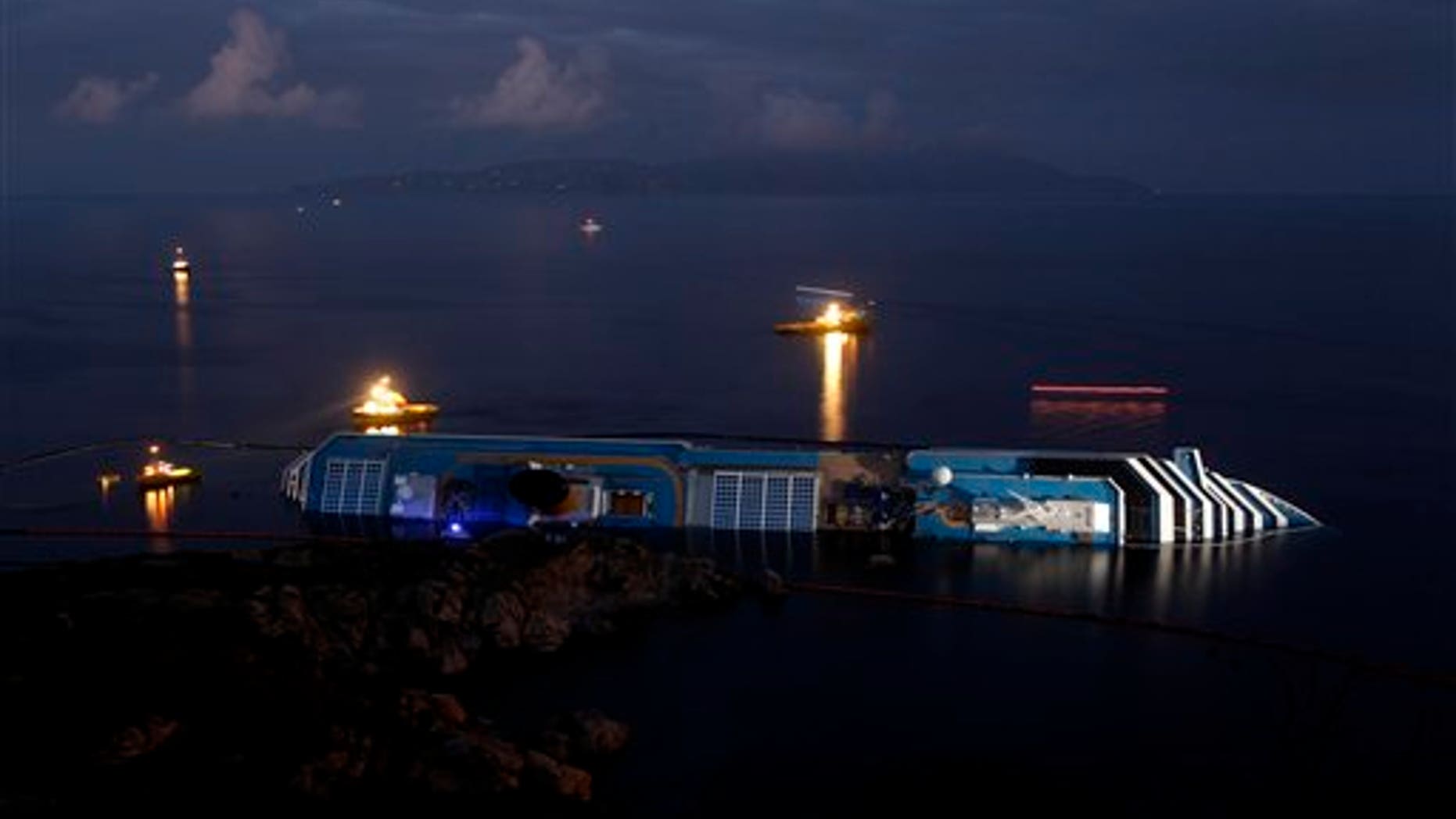 ROME -- Authorities say they have removed all the fuel that was left aboard the Costa Concordia cruise ship that capsized off Italy.
That process of getting more than 2,000 tons of fuel and sewage was completed on Saturday.
There had been fears that any fuel leaking from the ship would pollute the pristine waters off the Tuscan island of Giglio, where the ship rammed a reef on Jan. 13.
But authorities say no significant pollution was detected.
Thirty people died in the accident and frantic evacuation of the Concordia.
Two people remain missing and presumed dead.
The Concordia's owner, Costa Crociere SpA, has said it could take nearly a year to remove the shipwreck and that bids for that job are being evaluated.