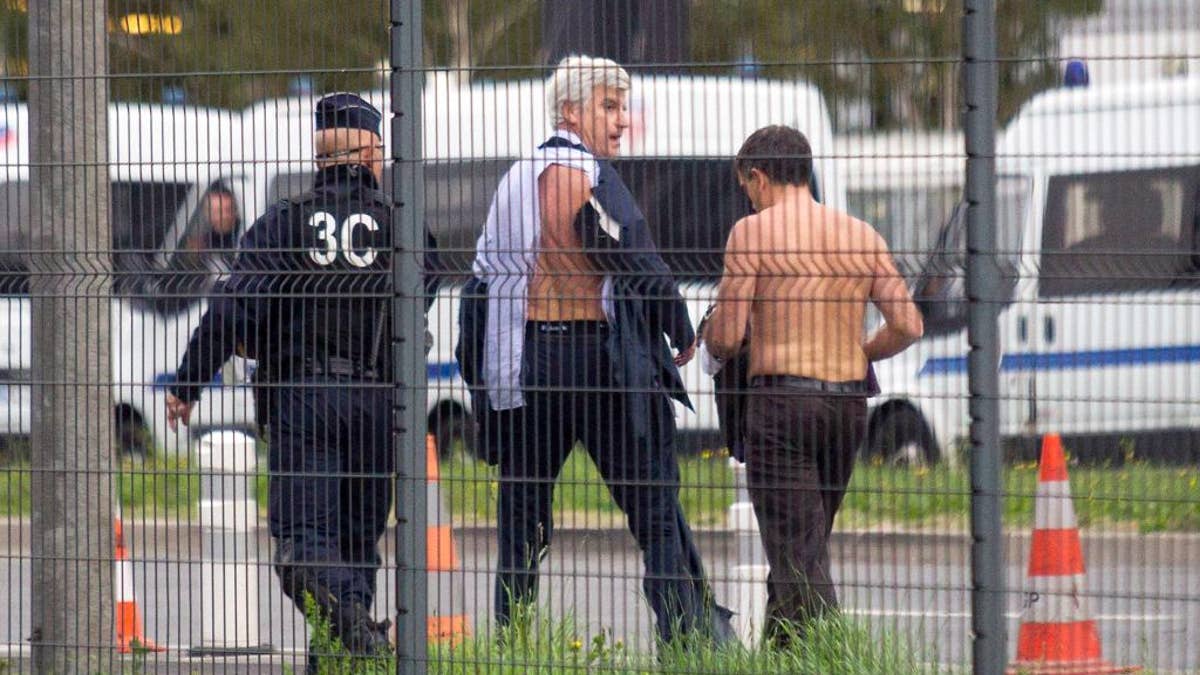 PARIS – Several current and former Air France workers are on trial for allegedly taking part in violence that erupted during a union protest last year at the airline's headquarters and sent two executives fleeing over a fence with their shirts ripped off.
The incident, caught on camera, was an extreme example of often antagonistic French labor relations.
Five union members, who have since been fired, stand charges of aggravated assault Tuesday in a court outside Paris. They face up to three years in prison and a 45,000-euro ($51,000) fine if convicted. Ten Air France workers face charges of property damage.
The protest took place last October at a meeting where the executives announced nearly 3,000 job cuts after years of belt-tightening at the airline.