After 4 years, Ecuador grants Sweden's request for assistance in questioning Assange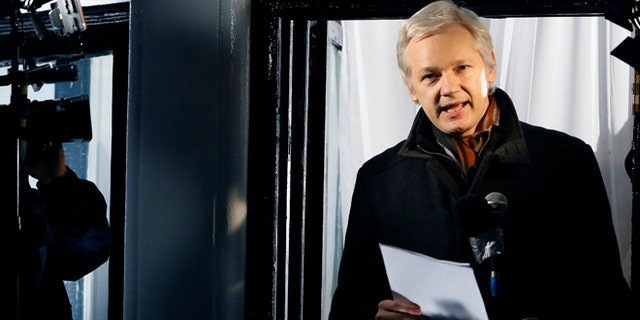 NEWYou can now listen to Fox News articles!
HELSINKI (AP) – Swedish prosecutors say that WikiLeaks founder Julian Assange will be interviewed on Nov. 14 at the Ecuadorian Embassy in London, where he has been holed up for four years.
The Prosecution Authority says that Ecuador has granted Sweden's request for legal assistance in questioning Assange over a rape allegation stemming from a visit to the Scandinavian country in 2010.
The agency said Monday that a Swedish assistant prosecutor and police investigator will be allowed to be present at the interview, conducted by an Ecuadorian prosecutor and that a DNA sample will be taken from Assange if he consents.
The 45-year-old Australian computer hacker has denied the accusation, and refused to meet prosecutors in Sweden fearing extradition to the United States to face espionage charges if he leaves the embassy.
Like us on Facebook
Follow us on Twitter & Instagram