African nations form military coalition to combat Boko Haram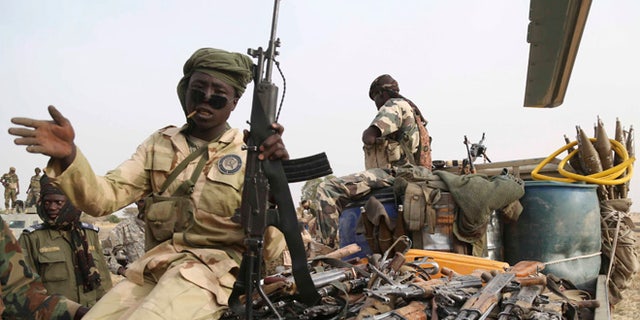 NEWYou can now listen to Fox News articles!
While Boko Haram is attempting to establish a caliphate of its own across central Africa, military forces from many of the countries surrounding Nigeria have been successfully pushing back with pre-emptive strikes.
Officials of Chad's army said last week that their troops, along with forces from neighboring Niger, had successfully driven Boko Haram militants from one of their last major footholds in Malam Fatori, along Nigeria's border with Niger.
Hundreds of Boko Haram fighters were reported killed in the push to retake the area. The ability of the Chad and Nigerien forces to stave off Boko Haram comes in stark contrast to previous attempts by the Nigerian military to combat the terrorist group.
"The Chadians have a huge interest in pushing Boko Haram back from the border," Scott Stewart, Vice President of Tactical Analysis for global intelligence and advisory firm Stratfor told FoxNews.com. "They are very concerned but they are also very well-prepared and fairly well trained."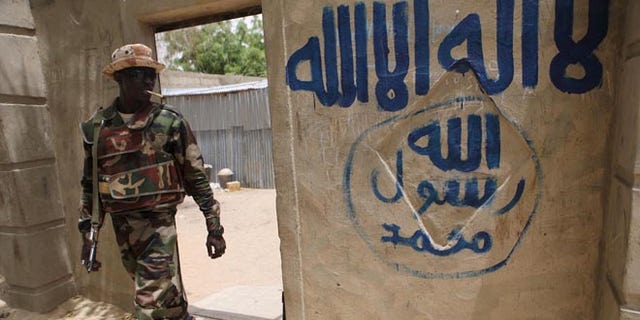 Niger is also serious about stopping the spread of Boko Haram into its territory.
During a visit to the United States last week, Niger President Mahamadou Issoufou said that Boko Haram is "The worst enemy of Islam."
Issoufou recently told students and staff at the Harvard Institute of Politics John F. Kennedy Forum, "There is nothing Islamic about Boko Haram. Abducting and raping women, killing innocent people, drinking human blood ... these are not the most efficient ways of spreading Islam.
"Boko Haram has no future; Boko Haram will be defeated, God willing," he added.
Joining Niger and Chad in the new regional military alliance are Cameroon, Benin and Nigeria as part of a Multi-National Joint Task (MNJTF.)
"Boko Haram has no future; Boko Haram will be defeated, God willing."
In addition, leaders of countries from central and west Africa will be hold a summit to specifically devise a new joint strategy, Agence France Presse reported.
"In the face of the mounting and increasingly bloody attacks by the fundamentalists against Nigeria, Niger, Cameroon and Chad and the serious consequences for these countries, and the real risk of destabilizing western and central Africa, the two organizations (the Economic Community of West African States and the Economic Community of Central African States) have decided to take action," said a statement from ECCAS.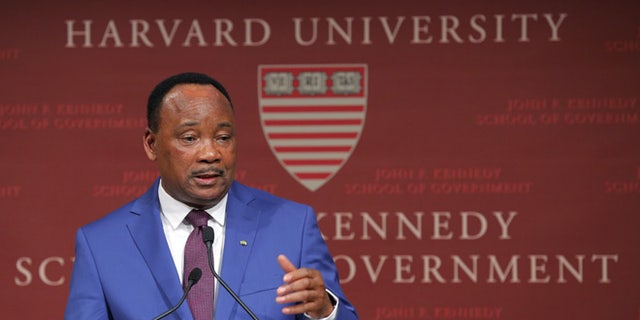 The coalition evolved after Nigeria's military forces proved unable to stave off the six-year Boko Haram insurgency.
"The Nigerian people have been wary of the military for a long time," Stewart told FoxNews.com. "Ever since they became a democratic state in 1999, they have been working hard to undermine the military and one of the ways they have done that was not to fund them."
Stewart added that the mind set of the Nigerian people and their tactics have left their military forces ill-equipped to fight militant forces as extreme as Boko Haram.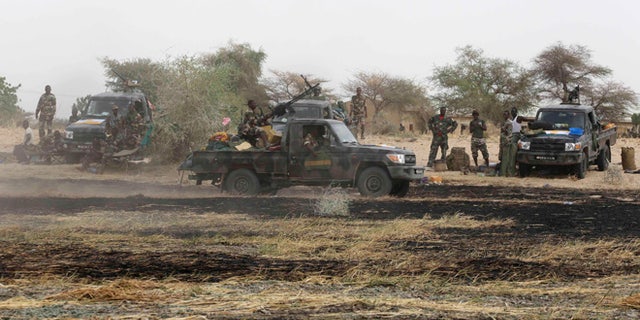 "The Nigerian soldiers are being sent out with nothing but 30 rounds in their rifles," he said. "Basically they are firing their 30 rounds and running."
The MNJTF has begun to root out Boko Haram from the northern Nigerian border near Lake Chad. The region and its jungles have long been a haven for the terror group. In the past, the border between Cameroon and Nigeria were often left unguarded, which allowed the militants to attack farms, villages and businesses before quickly crossing back into Nigeria.
"The current offensive has them being driven from the border. And it's come with outside help," Stewart said. "Now they can't use the border as a refuge."