Adopt Us Argentina, Chilean Protestors Say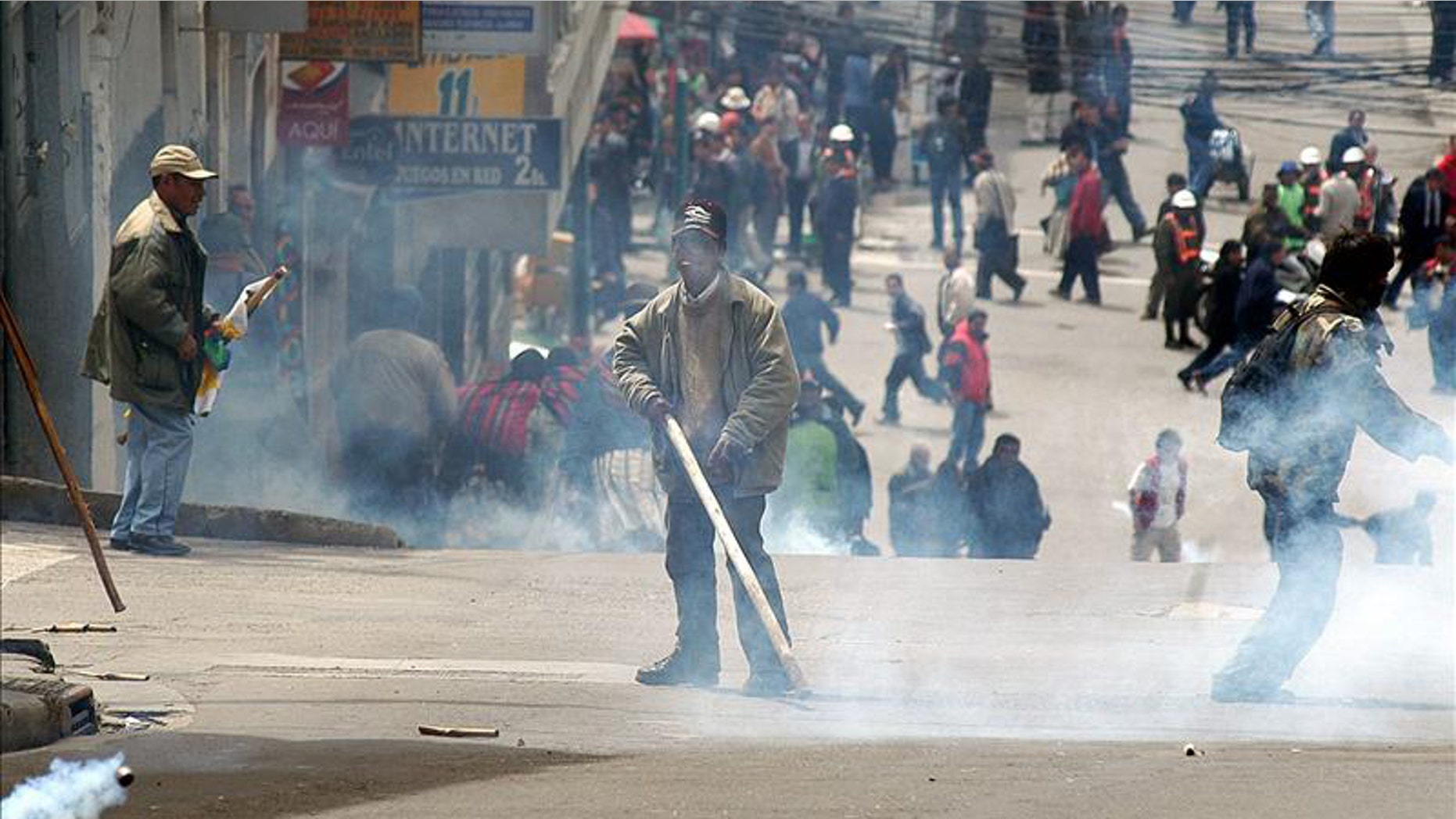 SANTIAGO, Chile – Protestors in a remote region of southern Chile asked Argentina to adopt them amid protests over the area's high cost of living and lack of jobs.
Residents in the sparsely populated Patagonian region of Aysén have clashed with police, lit bonfires and blockaded roads in an effort to gain more support from Chile's central government.
On Monday, taxi drivers battled police Monday in the streets of Coyhaique, the capital of the of Aysén.
The disturbances took place near Teniente Vidal Airport as police were escorting a fuel truck into the city. Several cabbies were hit by police pellets while trying to block the truck's path with stones and barricades, Radio Biobio said.
Chile's health and transport ministers arrived in Coyhaique on Monday to pursue a dialogue with local residents and activists.
President Sebastian Piñera dispatched the Cabinet members to Aysén with instructions to resolve the conflict, government spokesman Andres Chadwick said in Santiago.
The protesters want officials to do something about the high cost of living in their area, which is relatively isolated, to improve the quality of healthcare and take steps to foster job creation.
At the same time, some Aysén residents have complained that the road-blocking protests are leading to severe shortages of food and fuel.
The regional governor, Pilar Cuevas, told reporters her administration has filed charges against protesters for harming police and carrying Molotov cocktails.
Erupting Chilean Volcano A Fearsome Sight
Residents, however, have filed a motion with the Coyhaique Court of Appeals seeking an injunction against police repression, protest spokesman Ivan Fuentes told Efe.
Earlier in the week, several thousand demonstrators took to the streets with some carrying signs stating "Argentina adopt us", and chanting the slogan. Trade unions, students and environmentalists planned to march in the Chilean capital of Santiago in solidarity.
The annexation request seemed to be a more of an attempt to grab the attention of the Chilean government than an actual request for Argentina to acquire the region.
The annexation request was met with scorn by many Argentines, still bitter about the Chilean support of the United Kingdom during the 1982 Falklands conflict. "Why don't you ask England to adopt you? They are your best friends and allies!" one person said on the Buenos Aires daily Clarín, according to the Guardian newspaper.
With Reporting From EFE and The Guardian.
Follow us on twitter.com/foxnewslatino
Like us at facebook.com/foxnewslatino