Abbas says no longer bound by agreements with Israel, asks for global protection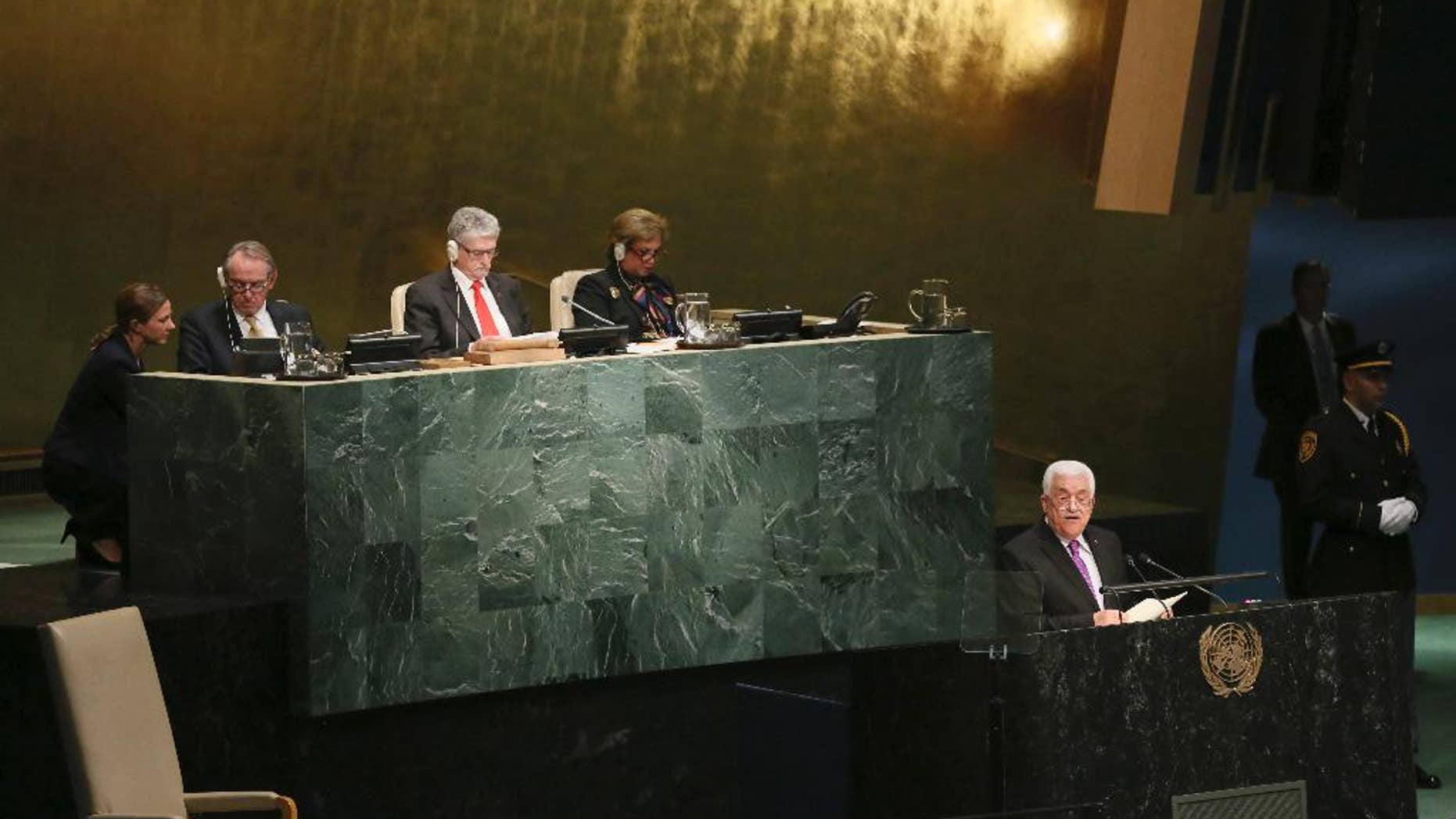 Mahmoud Abbas, the president of the Palestinian Authority, said Wednesday that Palestinians are no longer bound by the two-decades-old Oslo Accords with Israel, saying "we cannot be the only party" faithful to them.
Abbas made his comments during his speech to the United Nations General Assembly. The agreements are the basis for a two-state solution in the Israeli-Palestinian crisis.
It was Abbas' most serious warning yet to Israel that he might walk away from engagement with Israel and dissolve the Palestinian Authority. He stopped short of accompanying his threat with a deadline.
He had threatened to drop a "bombshell" in the speech — prompting speculation he would sever ties with Israel over its settlement expansion and other hard-line policies.
The Associated Press contributed to this report