A less carnal Carnival: Rio's top muse will not be performing nude this year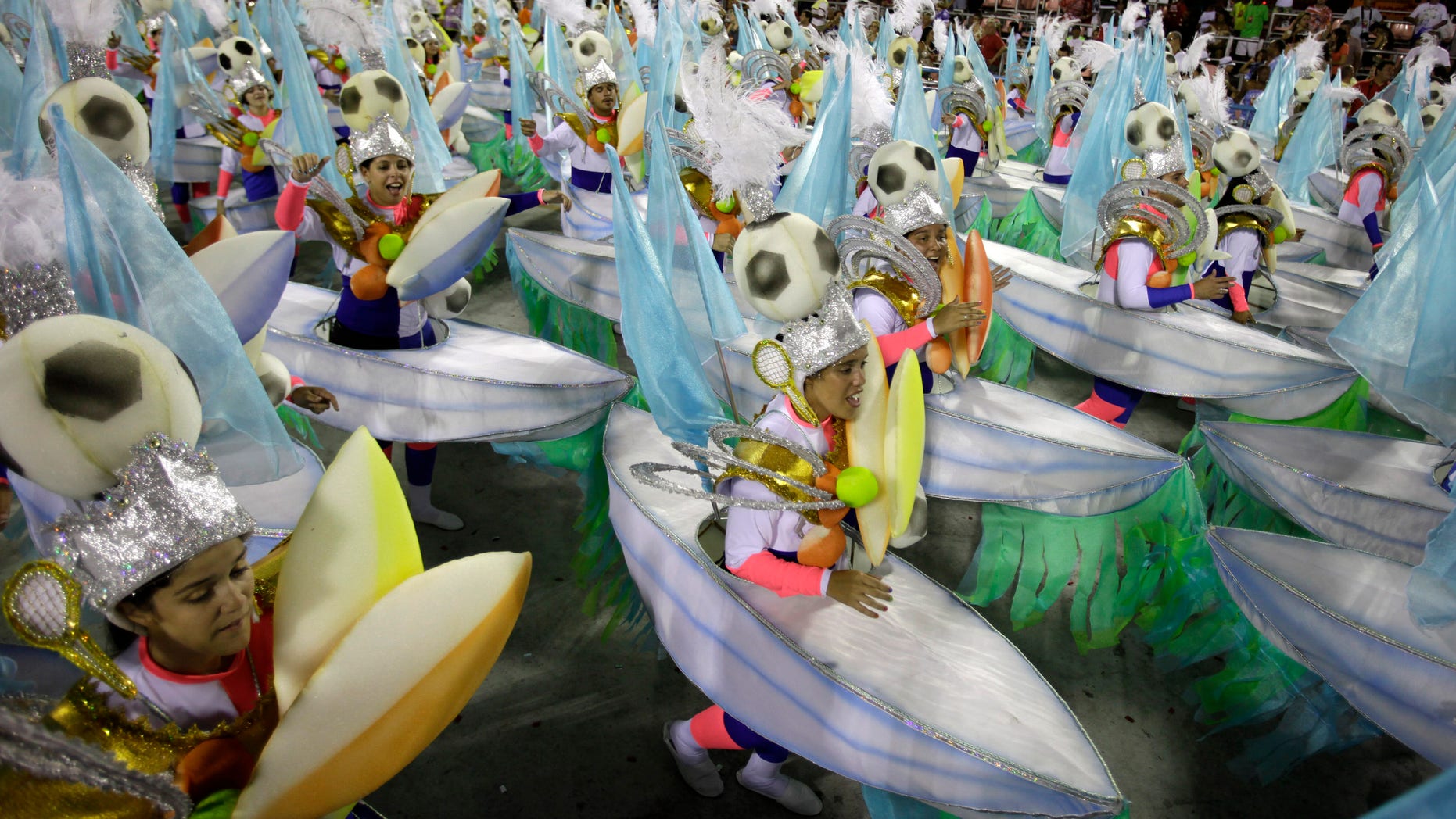 Many Brazilians are still trying to make sense of it — their Carnival muse, their beloved Globeleza ... wearing clothes?
Yep, and the show goes on.
The decision was made public with no further explanation last week by TV Globo, which created the luscious icon 26 years ago.
Just like that, the network surprised the nation by unveiling a very sexy but a very dressed performer, Erika Moura, who has since hit airwaves and filled street panels wearing colorful and seemly folk costumes.
Since they were first introduced in 1991, Globelezas had always performed naked, wearing only heels, sequins and a layer or two of body paint.
The issue has become a national subject, even when Globelezas had long been targeted by feminists and the increasingly conservative Brazilian society.
SIX MONTHS AFTER THE RIO OLYMPICS, DECAYING ARENAS AND
MOUNTING DEBT
But Moura, who has been granted the Globeleza honor twice before, is downplaying the shift.
"I do not see the difference between [performing] with costumes or with body paint. In both cases, it is an artistic representation of the Carnival," she said in one of the few occasions she has spoken about the issue.
EVEN AT ANYTHING-GOES CARNIVAL, THESE LYRICS RAISE EYEBROWS
"I feel very honored [to be Globeleza] since the first time. I think Rio Carnival is one of the most important cultural events in Brazil, and to represent it in any way gives me great pride."
In another first, the deeply conservative Rio de Janeiro Mayor elected just five months ago, Marcelo Crivella, may not attend the Carnival's main event on Friday.
According to AFP, the city's culture secretary has been deputized to stand in for Crivella at the traditional handing over of the city keys to Rei Momo, the carnival king.
It would be the first time a sitting mayor misses Rio's world famous party — and some are outraged.
"I understand that because of his religion he doesn't like to dance samba or something like that, but his presence ... is obligatory," said former mayor Cesar Maia to O Globo newspaper.