92 migrants rescued in safe house near Texas border, officials say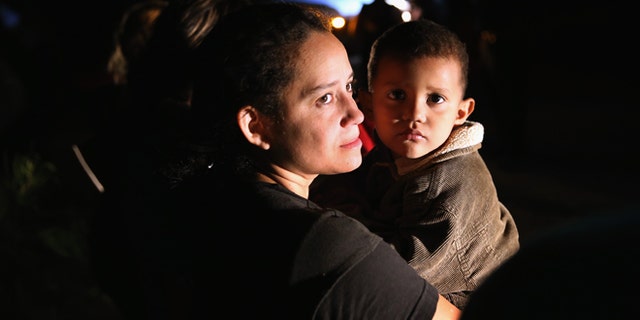 MEXICO CITY (AP) – Federal police have rescued 92 kidnapped migrants from a safe house in a city along the Texas border, authorities said Monday.
The governmental National Security Commission reported that the raid to free the victims took place Friday in Reynosa, across from McAllen, Texas.
Six children were among the migrants, who hailed from Brazil, Cuba, Guatemala, Honduras and Mexico. The victims were forced to call relatives to ask for money under threat of violence.
Three suspects described as presumed members of a criminal organization were detained. The commission's statement did not specify which gang, but authorities have said in the past that the Gulf Cartel operates in the region.
Human rights groups consider Tamaulipas state, which is home to Reynosa, one of the most dangerous areas for migrants trying to reach the United States.
In recent years, drug gangs in the area have diversified into people trafficking and migrant extortion.
Like us on Facebook
Follow us on Twitter & Instagram