6 dead after garbage truck crashes into crowd of shoppers in Glasgow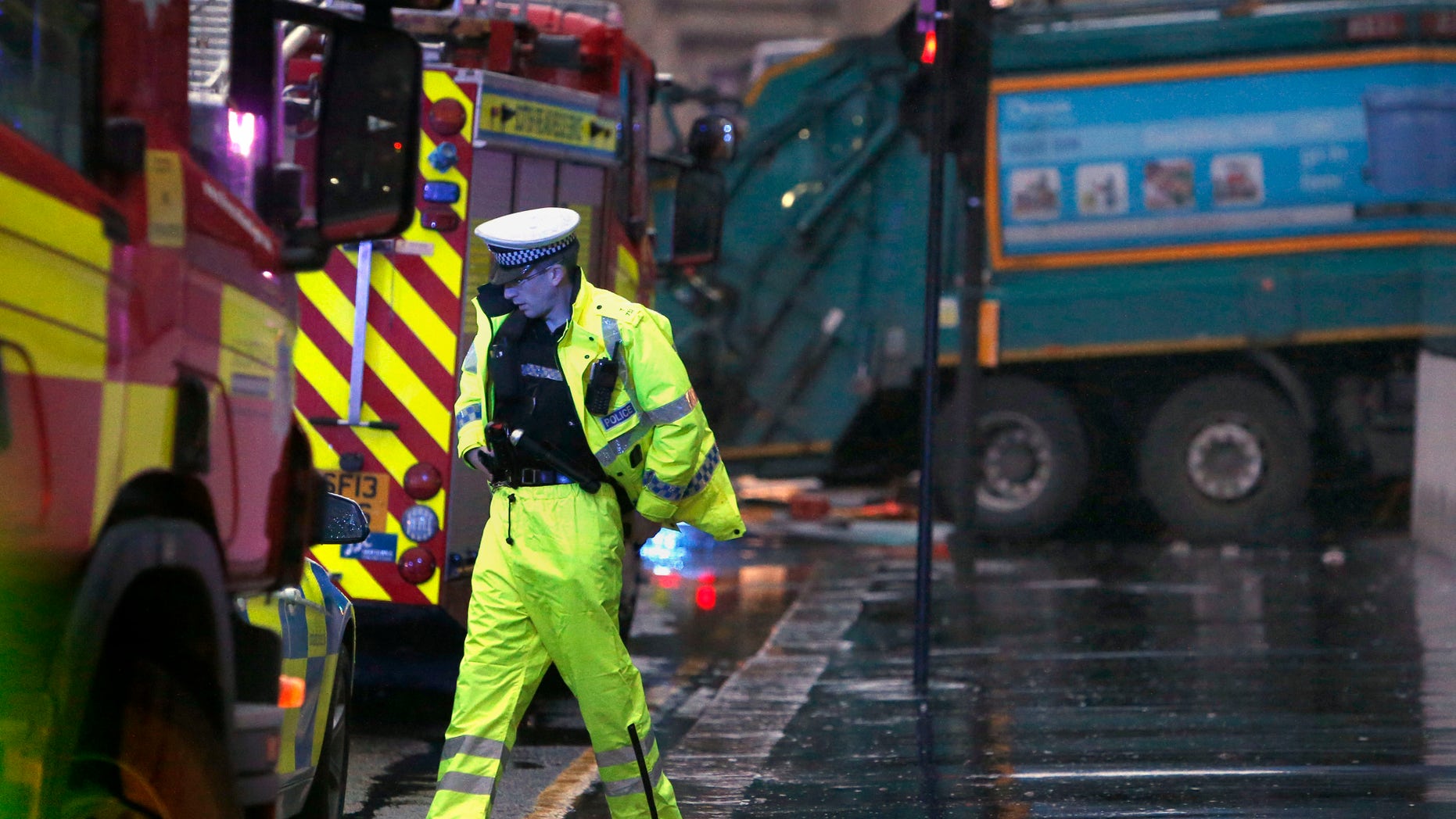 At least six people are dead after a garbage truck plowed into a busy sidewalk and crashed into a Glasgow hotel.
The truck veered onto the sidewalk and crashed into the side of the Millennium Hotel in George Square Monday, Sky News reported.
A crowd of holiday shoppers in the bustling city center were waiting to cross the street when the garbage truck went out of control.
Sky correspondent James Matthews reported at least six people dead and several injured. As many as six ambulances, and fire and police officials were on the scene. Video showed several people lying on the sidewalk, being treated for injuries.
"When something is coming up behind them like that, how can they run out of the way? It's such a horrific thing. There was noise and bangs and screams," witness Melanie Griegg told Sky.
Superintendent Stewart Carle of Police Scotland said he couldn't confirm the number of fatalities because it "was over a number of sites," He said it appeared "at least" seven people had been seriously injured but warned the number could rise.
"There have been a number of fatalities and people injured. Emergency services are currently at the scene. Police have declared the scene a major incident," Scotland police said in a statement.
Police also said they believe the crash was an accident, and not an intentional act.
The garbage truck apparently struck pedestrians outside Glasgow's Gallery of Modern Art before continuing to travel to George Square where it slammed into the hotel.
The hotel in Scotland's largest city apparently did not appear to have structural damage. Roads surrounding the accident scene were closed off to traffic.
Witnesses described a devastating scene.
"People were just in shock, just standing about screaming. A mother with her baby in the pram had fainted. Apparently the lorry (truck) had just missed her and her child," one unidentified witness said.
"There were two people getting mouth to mouth. There were some bodies that were just untouchable and people were covering them because they were in such a state," witness Anjan Luthra said.
Many victims were taken to three local hospitals. The garbage truck driver was being treated for his injuries but there was no word on his condition or the cause of the crash.
British Prime Minister David Cameron said he was being briefed on the incident."My thoughts are with the families of those involved and the emergency services," Cameron said.