43 Dead in Mexican Bus Accident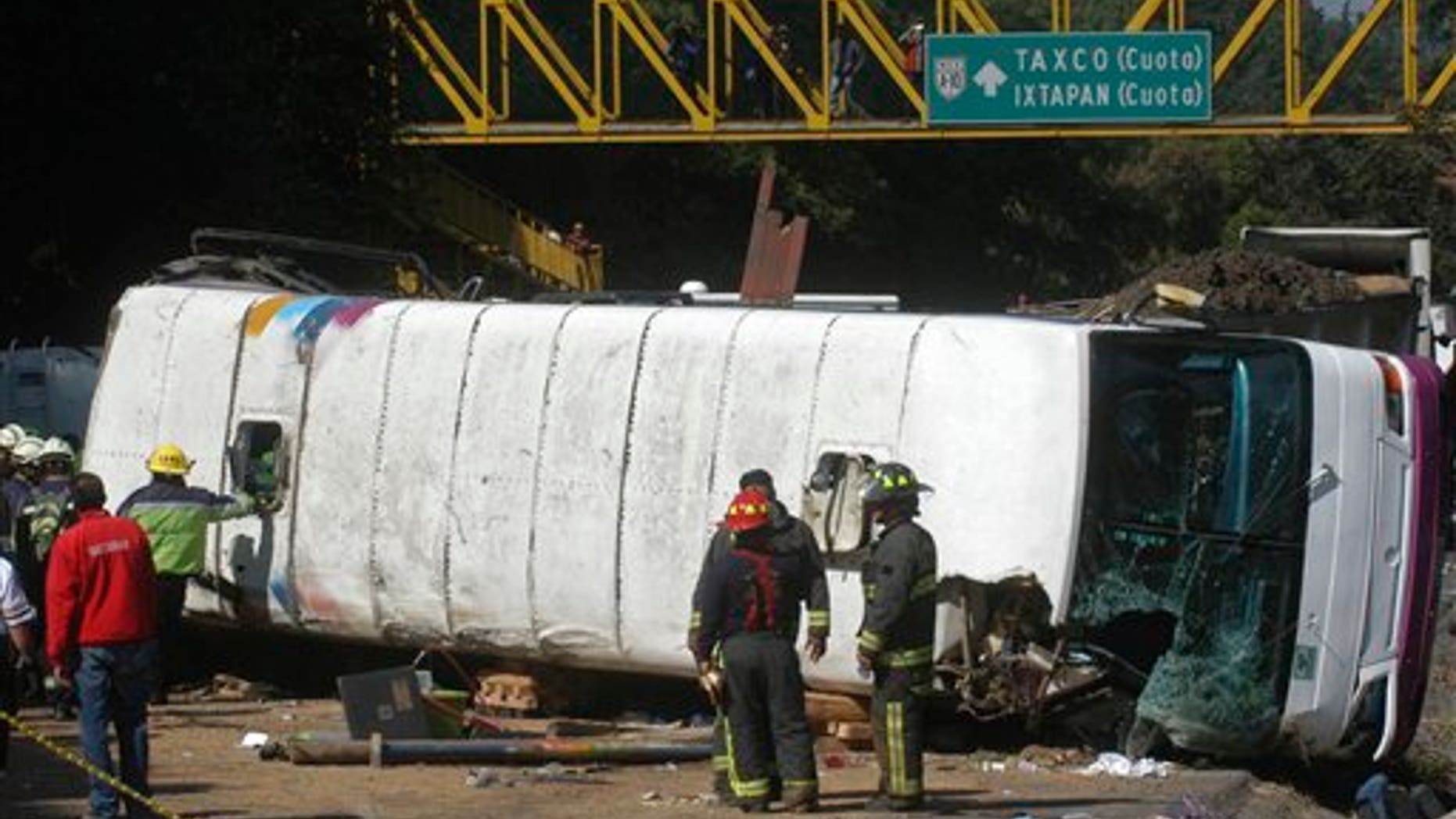 In an unexpected turn of events, an everyday bus ride became a horrific nightmare as a truck trailer came loose and hit a passenger bus early Friday, killing at least 43 people in the Mexican Gulf coast state of Veracruz, state government spokeswoman Gina Domínguez said.
The victims were farm workers traveling from Coatzacoalcos in Veracruz to the border state of Coahuila, Domínguez said.
The accident occurred on a winding stretch of highway near the town of Alamo in the northern part of the state. Another 17 people were still hospitalized on Friday, she said.
Domínguez said the truck driver fled the scene and was being sought by authorities.
Veracruz Gov. Javier Duarte and his wife visited the accident site to oversee the rescue and recovery efforts, promising state support for the victims and their families.
Last year the death toll from another bus accident near Malinalco, a city in central Mexico, rose to 13, with 41 other people injured, the Mexico state Public Safety Secretariat said.
Five males, including two boys, and eight females died in the accident, Mexican officials stated.
"Unfortunately, another body was found when the job of removing the cadavers started," the secretariat said in a posting on Twitter.
The accident happened in a part of the road called the Curva del Diablo.
The bus was heading from Aguascalientes to the Christ of Chalma sanctuary. The bus went down a 60-meter (197-foot) ravine.
"My solidarity and support go out to the families from Aguascalientes who suffered an accident on the road to Chalma," Mexico state Gov. Eruviel Avila said in a posting on Twitter.
Based on reporting by the Associated Press
Follow us on twitter.com/foxnewslatino
Like us at facebook.com/foxnewslatino