32 US embassy workers in Cambodia fired over alleged sharing of porn, including underage images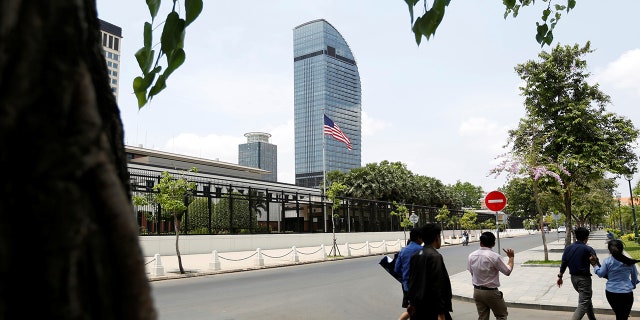 At least 32 people were fired at the U.S. Embassy in Cambodia after they were allegedly caught sharing pornographic material in a non-official chat group.
Sources familiar with the situation said the videos and photographs included some featuring people under the age of 18. They were shared in a Facebook Messenger chat group, Reuters reported.
"They had their identification cards taken and some of their phones checked," a former U.S. embassy staff member told Reuters.
The 32 embassy workers fired were mostly Cambodian and Cambodian-American guards and clerical staff. There were no diplomats fired.
According to the report, the images were seen by the wife of an embassy worker who alerted officials at the embassy. The incident was then forwarded to the FBI.
An embassy spokesman told Reuters he could not comment and referred queries to the State Department.
A State Department official declined to comment, saying Friday the records were confidential.
"I am not sure that's really something we would comment on," the official told Reuters.
The dismissals come at a time of tension between the two nations after the United States criticized the crackdown on dissent by Prime Minister Hun Sen, and his anger over what he says have been U.S. efforts to undermine his rule.
The United States has denied interfering in Cambodian politics.
The dismissals also come just days after the embassy issued a security alert over an alleged plot to set off a bomb during Cambodia's traditional New Year Holiday, which runs Thursday through Monday.
It was not immediately clear Friday how many people are employed at the embassy.