15 Years After Matthew Shepard's Death, Latino Gays Continue To Struggle Under The Radar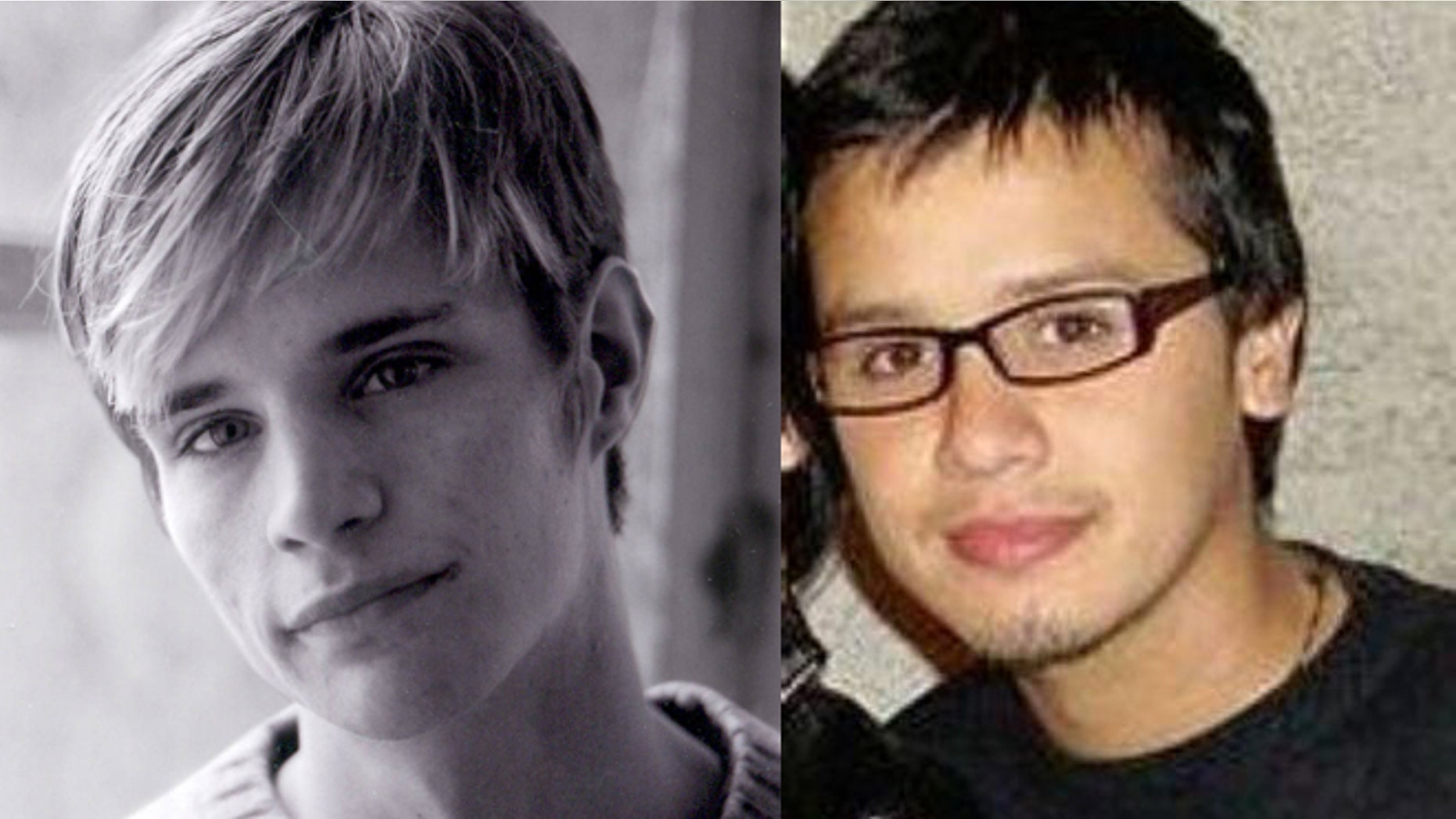 Daniel Zamudio is Chile's Matthew Shepard.
On March 2nd, 2012, four men beat and tortured 24-year-old Zamudio in a park in the center of Santiago, Chile's largest city and capital.
For an hour, Zamudio was punched, kicked, burned with cigarettes, had his leg pried broken, a Nazi Swastika symbol carved into his chest and back with broken glass, part of his ear cut off, and a large rock bashed into his head. Barely alive, a policeman found Zamudio unconscious. Twenty-five days later, Zamudio, an openly gay man, succumbed to his injuries and died in a hospital. Life sentences are currently being sought for the four suspects in a trial that began in September.
Zamudio's death pushed the nation to fast-track and pass hate crime anti-discrimination legislation that had been proposed in 2005. The law allows Chileans, for the first time, to file lawsuits for crimes committed against them based on their sexual orientation, race, gender, religion, or nationality.
Like Zamudio, Shepard, an openly gay 21-year-old who was beat to death in Wyoming 15 years ago, outraged the country and eventually led to legislation in 2009 that for the first time protected victims attacked because of their sexual orientation.
Both cases awoke the national consciousness and moved politicians to take action. But in the U.S. Hispanic gays continue to endure hatred and derision, often times in secret, as a double minority.
And while the number of hate crimes in the U.S. is trending down, hate crimes against gays in America are not. In fact, according to the FBI, the number of anti-gay crimes rose to 1,256 in 2011 from 1,205 in 1996.  The question is: Why? And does more attention need to be put on so-called 'gay bashings,' especially within the Hispanic and black community, to reawaken the consciousness on the problem?
In New York alone, anti-gay hate crimes are on pace this year to double last year's total, the New York Daily News reports.
"There is a particular severity of violence against LGBT [lesbian, gay, bisexual and transgender] people of color, and transgender people," said Chai Jindasurat, Co-Director of Community Organizing and Public Advocacy of the New York City Anti-Violence Project.
The project's most recent national report found that 73 percent of all homicide victims in anti-gay hate crimes in 2012 were people of color and roughly 50 percent were transgender people.
"We feel that people that are living at the intersection of homophobia, transphobia, and racism have a heightened risk of violence," Jindasurat explained.
In September alone, four transgender women have been murdered with no national outcry and no motive determined, according to AVP. They were Konyale Madden from Savannah, Texas; Melony Smith from Baldwin Park, California; Ms. Hartley from Baton Rouge, LA; and Eyricka Morgan from New Brunswick, New Jersey.
"There are so many cases in the Hispanic community," said Andres Duque, an openly gay Latino blogger on gay issues. "But none really rise to the national spotlight. All of them are horrible."
Duque likens the phenomenon to the national attention given to kidnappings, where minority victims get far less attention than white victims.
"We are dissipated - the Latino community doesn't have a center, and the LGBT community is the same way," Duque said of these micro-communities that make it difficult to organize nationally for a cause. "The Latino LGBT community in Miami is totally different in its composition than Mexican migrant gay communities in Illinois and Arizona, for example."
Ruby Corado, 43, was born a man as Vladimir Artiga in San Salvador, and left his country to Washington D.C. when she was 16 during the civil war. Twenty-seven years later, Corado, a victim of violence herself, has grown to become a leading advocate for LGBTQ Latinos who have been ostracized and victimized.
"I think Latinos are living a silent battle against homophobia and transphobia," said Corado, who founded Latinos en Accion in 2004 and Casa Ruby in 2012, a bilingual multicultural LGBT center that provides direct services for crisis intervention. "No one is speaking out against Latino LGBT violence," she said.
The problem, Corado explained, is particularly bad among LGBT Latino immigrants who arrive in the U.S. poor and are segregated to neighborhoods where high crimes already exist – making them more vulnerable to violence.
"I want Hispanic leaders to acknowledge that the LGBT is disproportionately being affected by hate crimes," she said. "Elected officials need to push for more support in crisis intervention."