1,000 flee homes in south Mexico over violence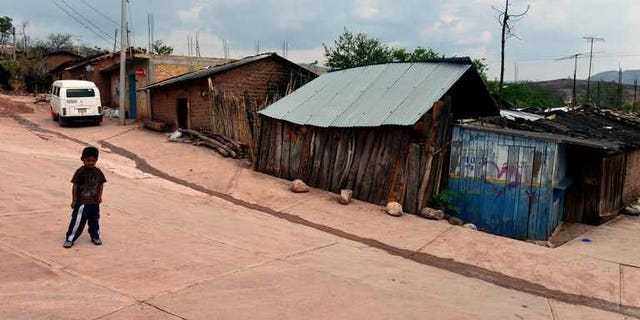 ACAPULCO, Mexico (AFP) – Some 1,000 people have fled their homes in southwestern Mexico after gunfights erupted in their villages and criminal groups threatened them, officials said Thursday.
Residents of three villages in the state of Guerrero abandoned their homes Wednesday after an unspecified number of people were wounded and houses were set ablaze, said Bolivar Ochoa, secretary general of the San Miguel Totolapa municipality that oversees the communities.
"There were shootouts for three days that could be heard here in the municipal center. A group burned down houses and attacked people, who are in tears over this situation," Ochoa told AFP.
The residents of El Terrero, El Cubo and El Remanse took refuge in the main church of San Miguel Totolapan. Authorities began to relocate them to other towns on Thursday, a Guerrero state government official said.
On May 14, three people died in a gunfight in the municipality after two women were kidnapped. The women have yet to be found. The deputy public security chief had been shot dead a day earlier.
The municipality lies in the Tierra Caliente (Hot Land) region, which straddles the states of Guerrero, Michoacan and Mexico and is known as a hotbed of drug cartel activity.
The gang violence has led several communities in another region of Guerrero, the mountainous and rural Costa Chica area, to form vigilante groups in order to conduct their own policing.