Zero hurricanes at midway point, but threat remains for busy Atlantic hurricane season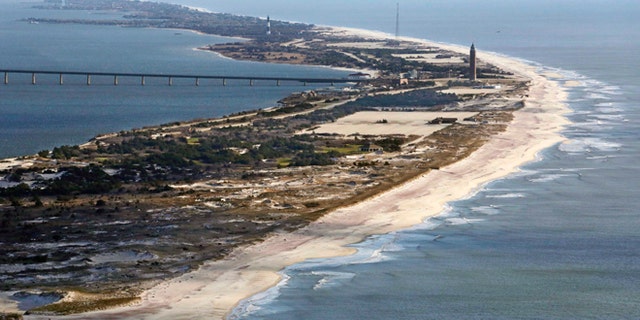 NEWYou can now listen to Fox News articles!
Nearly one year after superstorm Sandy devastated the Northeast, this year's hurricane season has reached its halfway point without a single storm forming.
Still, federal forecasters are warning of an unusually active and potentially dangerous few months to come.
Last month, the National Oceanic and Atmospheric Administration updated its hurricane season forecast, trimming back the number of hurricanes expected this year to between six and nine. That's a few less than they predicted in May.
The updated forecast calls for three to five of those hurricanes to be major, with winds greater than 110 mph. The updated forecast also predicts 13 to 19 named storms this year.
"Don't ever drop your guard until we're through September. Now through September is when the bigger ones really start flying off the hook."
The chance that 2013 will be busier than normal remains at 70 percent. A normal year has 12 named storms, six hurricanes and three major storms.
Gerry Bell of NOAA's Climate Prediction Center in College Park, Md., said in August that he is still predicting a busier-than-normal season because of larger climate patterns that have been in place since about 1995. Atlantic waters are warmer than normal, wind patterns are just right, and there has been more rain in West Africa. This fits with a larger 25-to-40-year cycle of hurricane activity that meteorologists have seen over the decades.
He told FoxNews.com in an email Thursday that there is no update to the August report.
The forecasts don't include where storms might land, if any place. Despite the formation of more hurricanes recently, the last time a major hurricane made landfall in the United States was Wilma in 2005. That seven-and-a-half-year stretch is the longest on record. It's also the last time any size hurricane made a direct hit on Florida, which is also a record, said National Hurricane Center spokesman Dennis Feltgen, who told Yahoo News that Hurricane Andrew in 1992 was the season's first hurricane and it caused catastrophic damage to Miami.
But just because a storm is not technically classified major with 111 mph winds or more, doesn't mean it can't do lots of damage. Sandy is evidence of that, Bell said. The storm caused hundreds of miles of flooding, killing 147 people and causing $50 billion in damage.
Hurricane season starts in June and runs until the end of November, but peak hurricane season runs from mid-August to mid-October.
David Sinclair, who owns a waterfront tiki bar in North Carolina, told Yahoo News, "Don't ever drop your guard until we're through September. Now through September is when the bigger ones really start flying off the hook."
The Associated Press contributed to this report
.