Young male suspect robs California gas station at gunpoint before fleeing on skateboard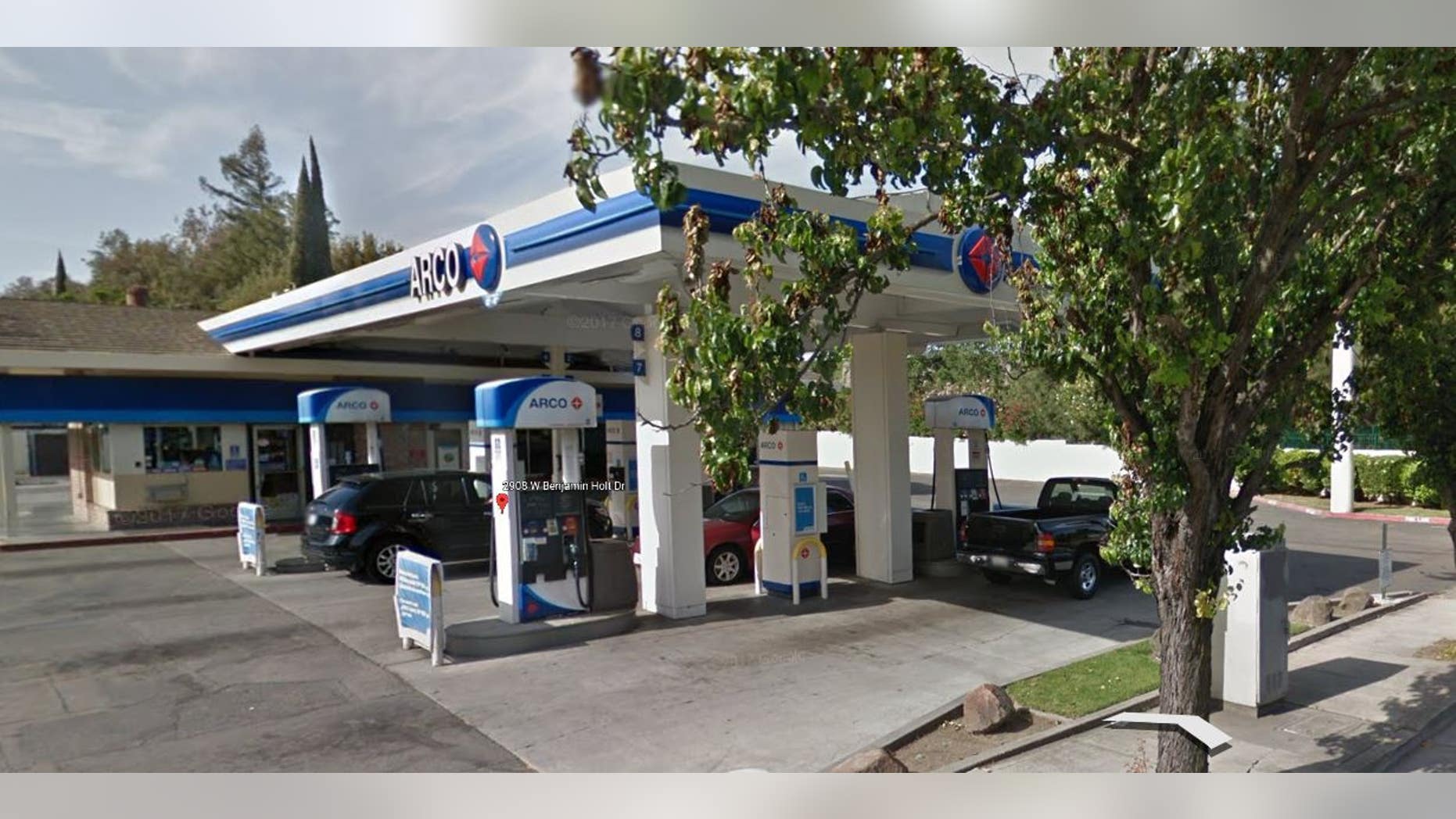 A pre-teen male attempted to rob a California gas station at gunpoint Monday before fleeing on his skateboard, police said.
The suspect, who police said they have not identified, attempted to rob the ARCO gas station in Stockton in broad daylight, FOX40 reported. The male entered the station wearing a gray hoodie with a purple bandanna covering his face.
CALIFORNIA 'HOUSE OF HORRORS': FOOTAGE SHOWS KIDS LEAVING AS NEIGHBOR RECALLS FAMILY'S 'FILTHY' FORMER HOME 
The boy pointed a gun at the gas station employee, a woman in her mid-50s, and demanded money. The worker screamed for another employee before the child fled on his skateboard. Witnesses pegged the suspect's age as 11 years old.
"It's just very sad to see someone this young try to do something like this," James Ratto, an employee at the gas station, told FOX40.
The attempted robbery was captured on the gas station's surveillance cameras. Police said they were searching for the young suspect.
CALIFORNIA CITY TO GIVE SOME FAMILIES $500 A MONTH
The gas station employees told FOX40 they hoped to track down the suspect in order to prevent him from a "life of crime."
"I'm sure this was his first time thinking of doing it," Ratto said. "Hopefully he doesn't try to do it again."