Young boy who wants haircut to match his friend's goes viral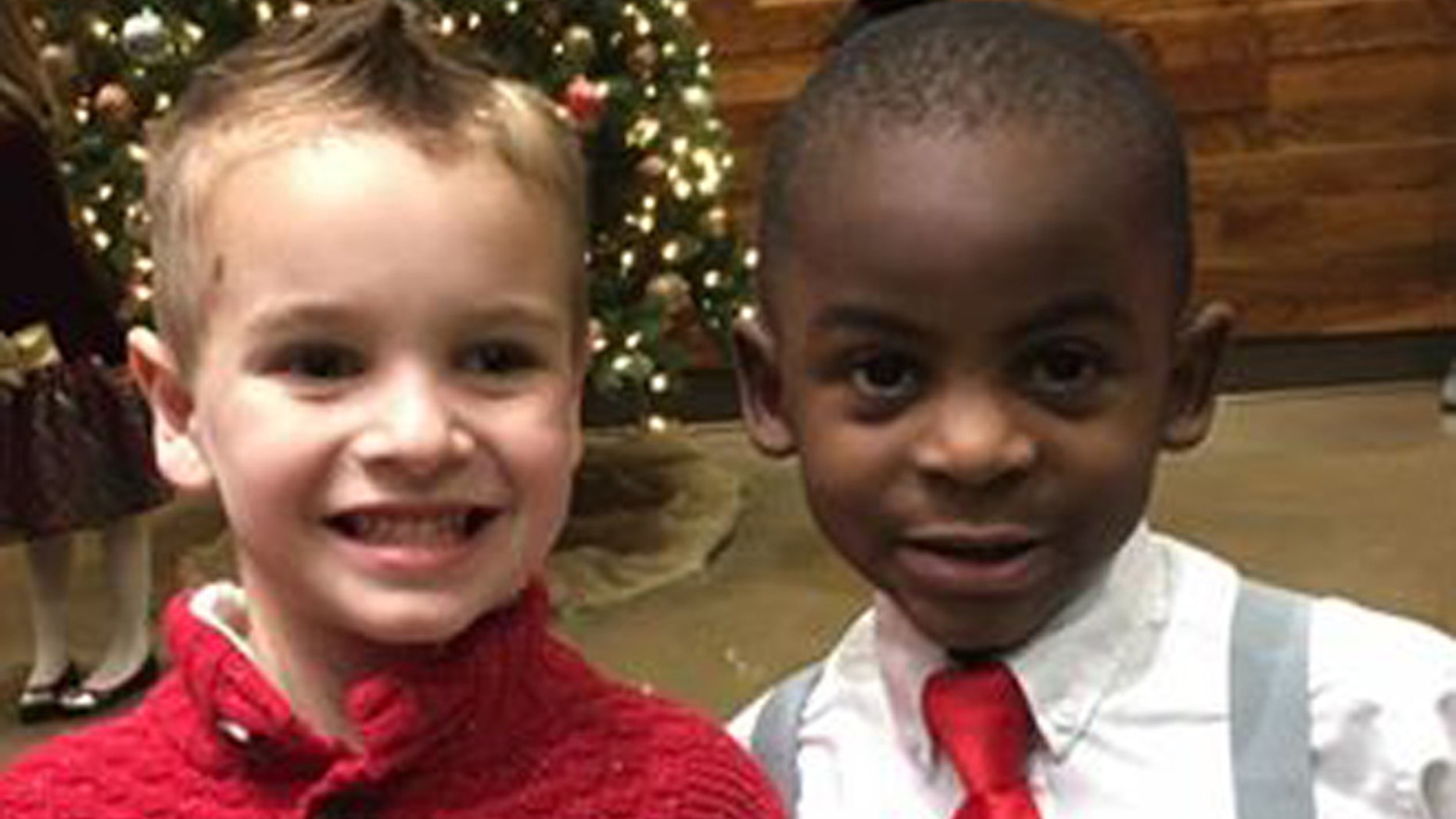 A young boy in Kentucky is spreading smiles worldwide after a photo of him with one of his friends went viral.
DOGS BECOME BEST FRIENDS AFTER RESCUE
Lydia Stith Rosebush posted a photo of her son, Jax, and his friend, Reddy, on Facebook last Friday.
The Louisville-area woman wrote that her son needed a haircut to tame his "wild hair." His choice of style? A very short buzz cut to match his friend, Reddy.
STUDY DETERMINES HOW MANY BEST FRIENDS WE HAVE
"If this isn't proof that hate and prejudice is something that is taught, I don't know what is," she wrote. "The only difference Jax sees in the two of them is their hair."
Jax explained to his mom just how funny it would be if his teacher got the two of them confused from their identical haircut.