Young bear found near California highway with gallbladder, paws missing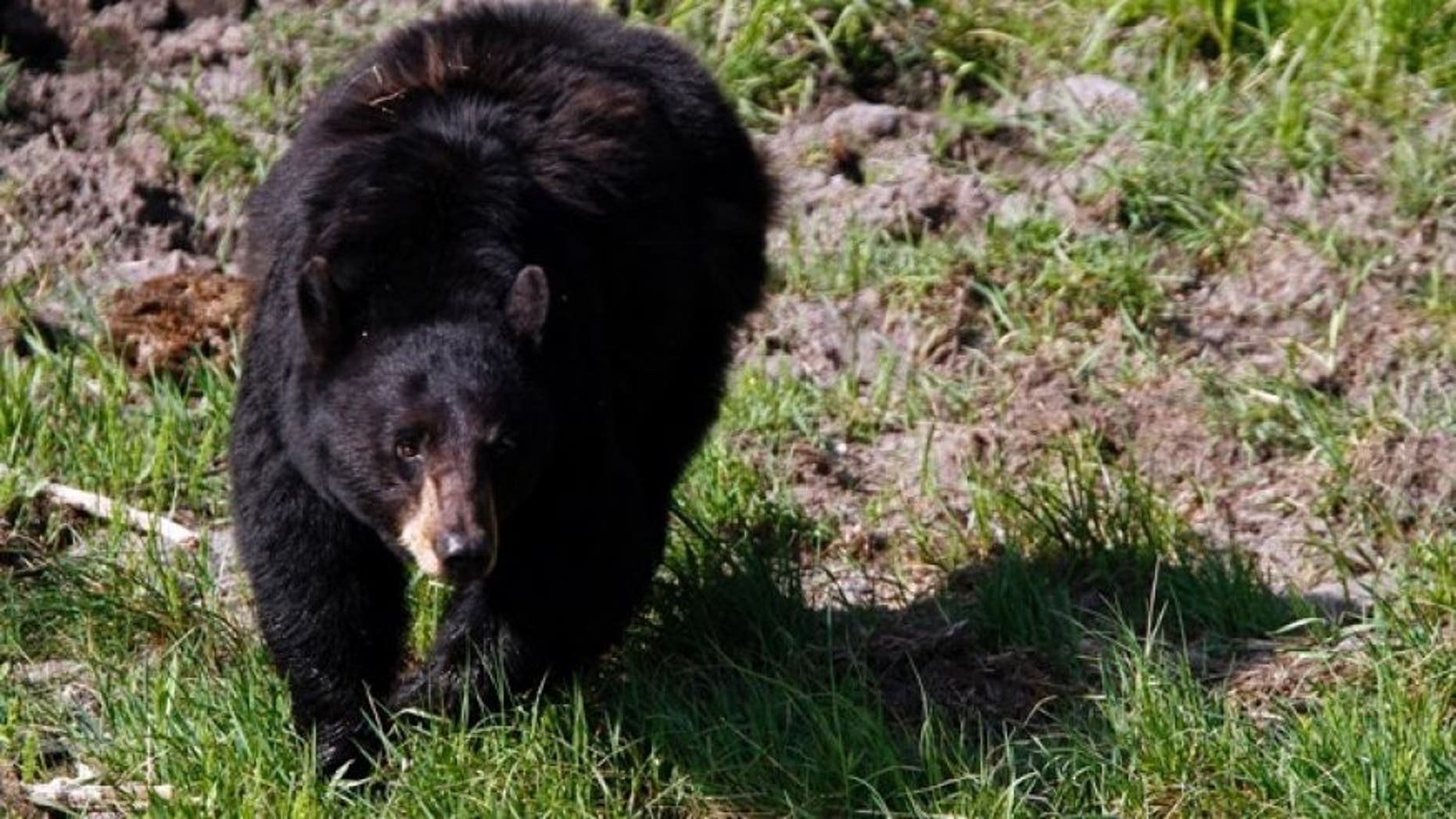 Authorities in California said Thursday that a young black bear killed by a vehicle was found by highway workers to have been mutilated, possibly so parts of the animal could be sold.
California Department of Fish and Wildlife spokesman Andrew Hughan told The Guardian the bear had injuries consistent with it being struck by a vehicle.
Hughan said when the game warden arrived on the scene of the 150-pound bear near Highway 14, he discovered that "the paws had been cut off and the gallbladder had been removed, which is pretty disheartening."
"There were no signs of a gunshot, broken legs or hip — this was a crime of opportunity," Hughan told the Los Angeles Times. "We are very confident it was hit by a car. This desecration of the body was done afterward."
Hughan said that bears that are about 1 1/2 to 2 years old are usually pushed out of their mother's care to make room for more cubs. The process is known as displacement.
Officials think the bear parts were poached to be sold on the black market. Hughan said bears' gall bladders can sell for more than $1,000 on the black market. He also noted that the Asian community thinks gall bladders have medical powers, while the paws are often cooked to be eaten.
According to The Guardian, bears in East Asia are kept in captivity and farmed just for their gall bladders and bile. As many as 12,000 bears are believed to be farmed this way, despite there being no medical evidence that bile has any sort of healing abilities.
Fish and Wildlife officials are investigating the bear's death.
Anyone with information about the suspected poaching is urged to call the Department of Fish and Wildlife at 888-334-2258.
Click for more from The Guardian.