WWII veteran's stolen medals replaced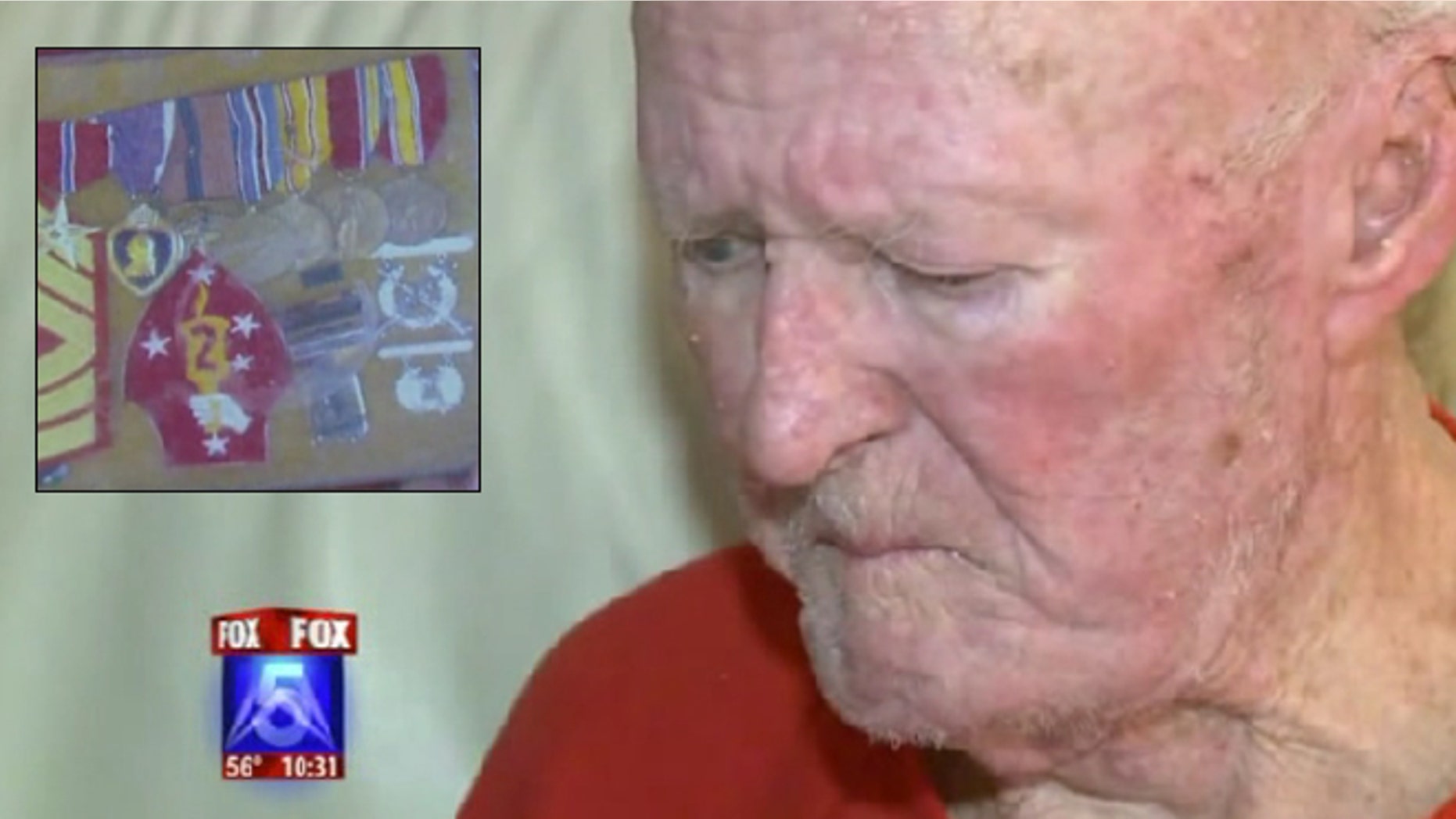 A veterans group has replaced a Purple Heart and other medals stolen from a World War II machine-gunner in San Diego County.
U-T San Diego reports that 88-yar-old Clyde Kellogg wept Friday as United Veterans Council Chairman Jack Harkins presented him with a Bronze Star, Purple Heart and other commendations he earned during 21 years of service.
Kellogg was shot in the throat during the Battle of Guadalcanal in 1943. He noticed that his original medals were missing last week from the wall of his enclosed patio. Kellogg says they'll be kept inside from now on.
Sheriff's officials are offering a $1,000 reward for information that leads to an arrest of the thieves.