WWII heroes who served in elite unit reportedly die on same day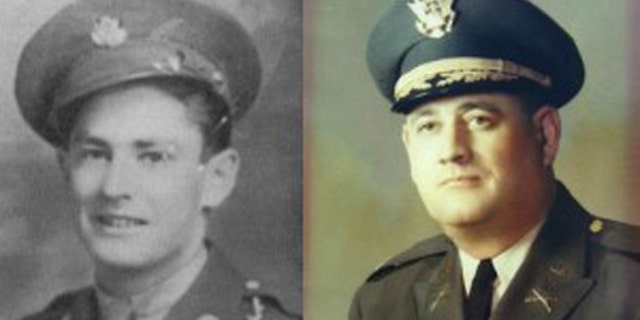 Two World War II veterans heralded for their service in an elite commando unit reportedly died just 12 hours apart on Sunday.
Mark Radcliffe, 94, and Joe Glass, 92, who both lived in Montana, were the last surviving members of the First Special Service Force, or FSSF, a legendary commando unit consisting of American and Canadian soldiers that captured more than 27,000 enemy prisoners during the war, the Helena Independent Record reported.
Both men were selected in 1942 for the Plough Project, described as a "suicide mission," and underwent training at Helena's Fort Harrison, according to the newspaper. The accomplishments of the FSSF -- nicknamed by the Germans as the "Black Devils" -- later became inspiration for the movie "The Devil's Brigade.
Radcliffe, who was born in Farmington, N.M., and Glass, originally from Samia, Ontario, both returned to Helena after the war. The two died 12 hours apart from each other on Sunday, according to the newspaper.
"Mark and Joe were two of the original members of the First Special Service Force, and it's appropriate that they were the last two survivors in the state," FSSF aficionado Bill Woon told the newspaper. "It's also appropriate that they were an American and a Canadian."
Click for more on this story from the Helena Independent Record