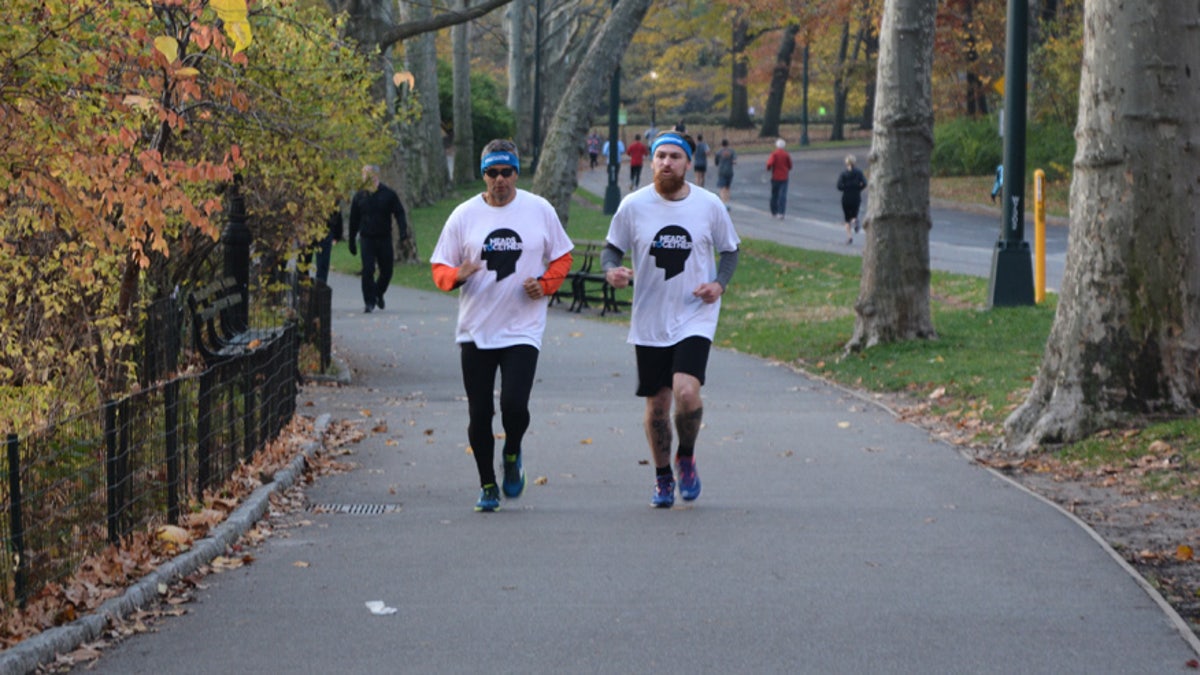 Retired U.S. Army Major Ivan Castro ran his first marathon about a year after he was severely injured and blinded in both eyes during combat operations in Iraq in 2006.
The Marine Corps Marathon was the first goal he set to prove to himself and others how far he had gone in his recovery.
"I was laying in bed and the nurse was talking about it. ... It was going to be my first goal – I could barely stand up," Castro told Fox News. "I've always been someone to like challenges to push against the tide and prove to others."
DISABLED VETERAN TO HIKE APPALACHIAN TRAIL TO RAISE MONEY FOR OTHER VETS
Since then, the 49-year-old, who recently retired from the Army after 28 years, has fought mentally and physically to complete more than 50 marathons, trek the South Pole, and climb Mount Kilimanjaro in Tanzania.
On Monday, Castro will run 26.2 miles at the Boston Marathon alongside and tethered to Karl Hinett, a 30-year-old U.K military veteran who survived life-threatening burns across his body from a 2005 attack in Iraq.
"It's going to be painful – every step is going to suck," Castro said. But we remember that "we are running for our brothers and sisters. We are going out there for them."
A few days after completing the race, the two veterans will cross the Atlantic and run the 2-17 Virgin Money London Marathon on April 23 – six days apart.
VETERAN WHO HELPS HOMELESS VETS AIMS TO MAKE IT A NATIONWIDE MOVEMENT
They are running back-to-back marathons to raise awareness for mental health issues when it comes to veterans.
They have teamed up with Heads Together, the mental health initiative founded last year by Britain's Prince Harry, Prince William and Catherine, the Duke and Duchess of Cambridge.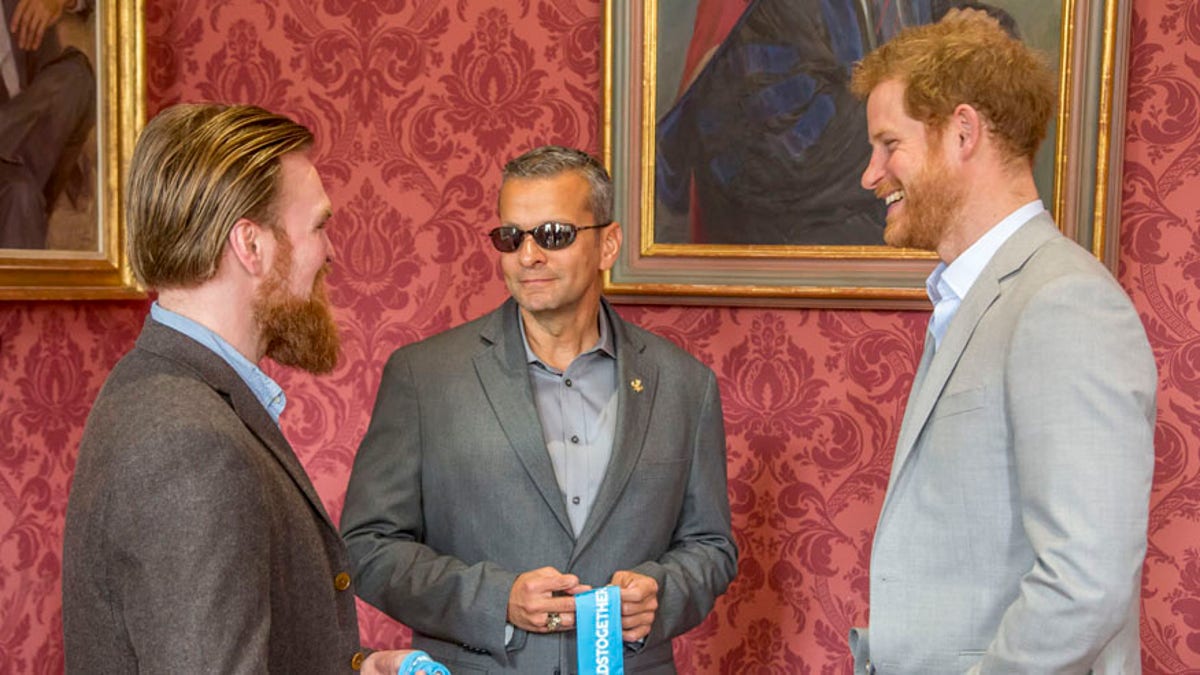 "A lot of military veterans feel the stigma (of mental health) and its impacting in a negative way," Hinett told Fox News. "The whole idea is to remove the stigma, to make them aware that it's okay to say 'I need help.'"
"We want to change the conversation. We put so much importance on the physical, and we need to do the same with our minds," Castro said.
Both Castro and Hinett understand firsthand the mental health challenges soldiers and veterans face while home and on deployment. For them, running became a therapy of sorts which has taken them to the most remote places in the world.
MILITARY VETERAN MAKING STEEL US FLAGS SHOWS HIS METTLE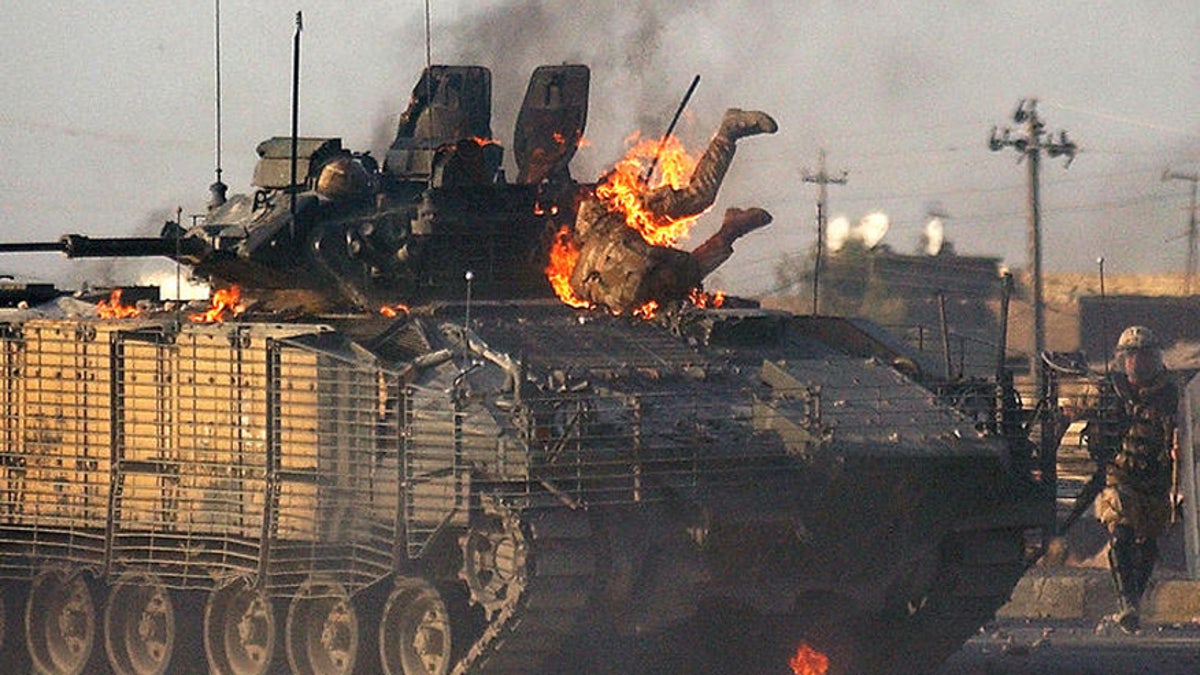 Hinett was 19 when his Warrior tank received a direct hit from a petrol bomb while serving in Basra, Iraq in 2005. A photo of the tank up in flames has become a lasting image of the war in Iraq.
Monday marks Hinett's 150th race, and in London, it will be the 10th anniversary of his first marathon.
He added that the fact that he would be tethered to Castro is "a great symbol" of what they are trying to achieve.
"It's going to be quite exhausting," he said of their races. "The idea of the back-to-back marathons is to raise high awareness. … We ... survive together."
The two runners have been training separately, but have remained in constant contact throughout the process.
Both said they hope veterans and soldiers from the United States and the UK are inspired to break the stigma and ask for help if they need it.
"We are in this together," Castro said.