Wounded Soldier to Become Second Living Medal of Honor Recipient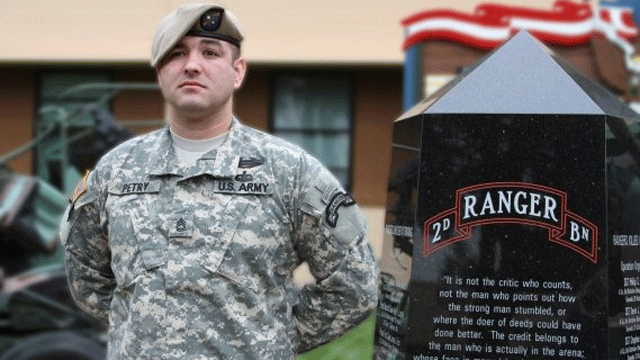 WASHINGTON – A wounded US Army ranger who lost his right hand when he threw a live grenade away from his fellow soldiers was set Tuesday to become only the second living Medal of Honor recipient from the Iraq and Afghanistan conflicts.
President Barack Obama will present America's highest military decoration to Sgt. 1st Class Leroy Arthur Petry for his courage during an engagement in Paktya, eastern Afghanistan, on May 26, 2008.
On that day he managed to move a few feet to retrieve and throw away a live enemy grenade from the vicinity of his army buddies, despite having been shot in both his legs. The grenade exploded as Petry was throwing it back towards the enemy, blowing off his right hand, the US Army News Service reported.
Petry placed a tourniquet over his right arm and reported to his fellow soldiers he was wounded again. They were then able to kill the enemy after a further firefight.
Petry is the ninth soldier to receive the Medal of Honor for actions in the Afghanistan and Iraq theaters of war, but only the second living recipient, alongside Staff Sgt. Salvatore Giunta.