World's oldest cat may have run out of nine lives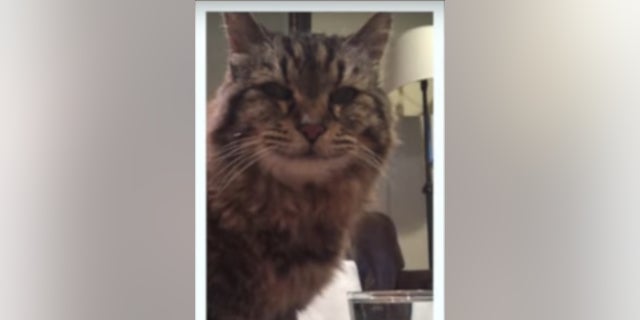 An Oregon cat credited by Guinness World Records as the oldest alive on the planet has vanished, with its owner saying she fears the worst for her furry feline.
The cat, named Corduroy, was born in August 1989, and had lived with its owner in the rural town of Sisters for 27 years. Ashley Okura said her cat disappeared in early October, but she revealed the news just last week.
UTILITY WORKERS RESCUE CAT STUCK ON POWER POLE FOR 9 DAYS
"Corduroy literally ran outside when we opened the door as we arrived home. We have not seen him since," Okura wrote in an Instagram post with a photo of her beloved pet. "We miss him terribly, and I hold out hope he will return. ... Logically, Corduroy won't come home."
Okura told KVAL in Eugene last year she was happy to live with such a cool cat. "I think letting him roam the property and catch critters and get exercise has kept him really young looking."
She said she picked Corduroy from a litter when she was just 6.
In her Instagram post, Okura added, "I am grateful we had an unbelievable, special, 27 years together."
Sisters is in central Oregon, about 150 miles southeast of Portland.