World War II veteran, 97, gets high school diploma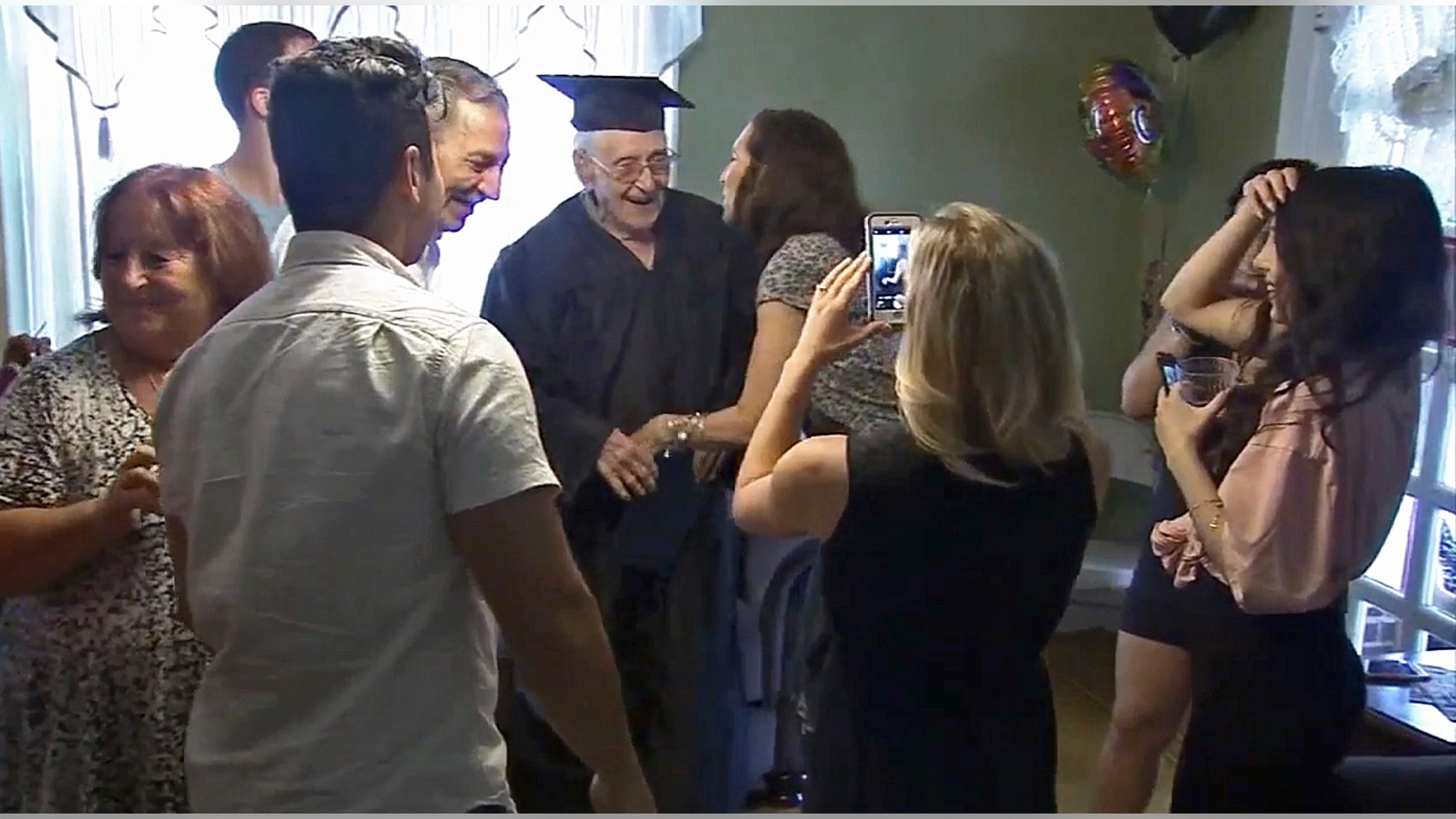 A 97-year-old World War II veteran received his high school diploma Sunday during a special celebration in South Philadelphia.
"This is good…I had to wait a long time for it, but I got it," Charles Leuzzi told WPVI.
VETERANS ORGANIZATION HELPING WAR HEROES FORGE SPECIAL BONDS
After being forced to leave high school to support his family during his junior year, Leuzzi said he was drafted as a teen to fight in World War II.
A decorated veteran with two purple hearts and four bronze star medals, Leuzzi has now added a high school diploma to his collection.
DYING ARMY VETERAN ASKS FOR PHONE CALLS, TEXT MESSAGES
The Philadelphia School District gave him his honorary diploma on Sunday during the celebration, where he was surrounded by family and friends.
When asked if he was going to college, he told WPVI, "Yeah, might as well, I don't have anything else to do."