World War II-era submarine flooded by vandals in New Jersey
A group of New Jersey vandals this weekend did what the Nazis couldn't — sink the USS Ling. At least partially.
The intruders boarded the World War II-era vessel, which is berthed in a New Jersey river, and opened underwater hatches, flooding the sub. The thieves also stole several plaques.
Navy veteran Jack Brown, a trustee on the Submarine Memorial Association, which is responsible for maintaining the USS Ling, told FOX5 he was at the New Jersey Naval Museum in Hackensack on Sunday when he noticed something was off.
"I noticed the boat looked very low in the water," Brown said. "[Vandals] cut through with bolt cutters, I guess, got in and opened all the hatches. The equipment and artifacts inside are ruined."
The Ling, a Balao class-submarine, was commissioned on June 8, 1945 and was the last of the fleet boats that patrolled U.S. shores during World War II, according to the Historic Naval Ships Association.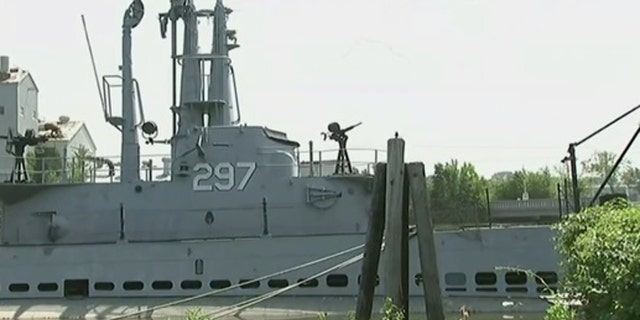 "Ling made one Atlantic patrol before the war ended," the group notes. "Decommissioned in 1946, Ling became part of the Atlantic Reserve Fleet until reactivation as a submarine training vessel in 1960."
Besides having the Ling inundated with 10 feet of water, officials said four bronze plaques that commemorated the more than 3,000 Navy officers who died on U.S. submarines during World War II were also taken. Hackensack Police have launched an investigation into the incident.
"Taking those plaques, dedicated to people who never came back from war, lost in submarines, is just deplorable," Army veteran Joe Schuler told FOX5.
NEW JERSEY FLASH FLOODS SEND CARS FLOATING DOWN RIVER, PILING UP AGAINST BRIDGE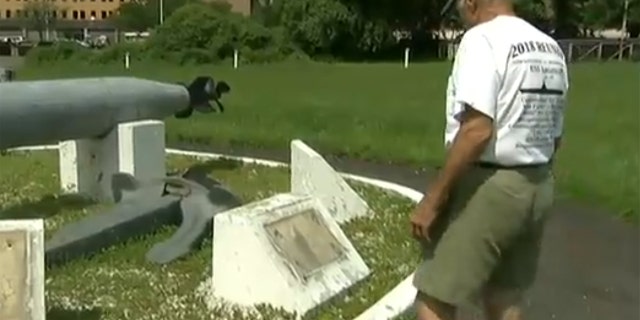 The vandalism came as the group was planning to move the artifacts after being evicted from the site due to a nearby development project.
The museum's president, Gilbert De Laat, said volunteers are still trying to figure out how to clean up the vessel, which could cost thousands of dollars just to drain.
"People today aren't recognizing the value of artifacts that represent our history," he told FOX5. "Three thousand lives were lost in submarine service — it was really the thing that changed the outcome of World War II."
Hackensack City Councilman Leonardo Battaglia told NorthJersey.com the city doesn't have the financial resources to move the vessel.
"I don't know if the city is in the position to spend millions of dollars to do something," he said. "The city doesn't have the money. We're trying to get tax relief for residents."