Workers scoop, seagulls feast and scientists investigate big fish die-off near Los Angeles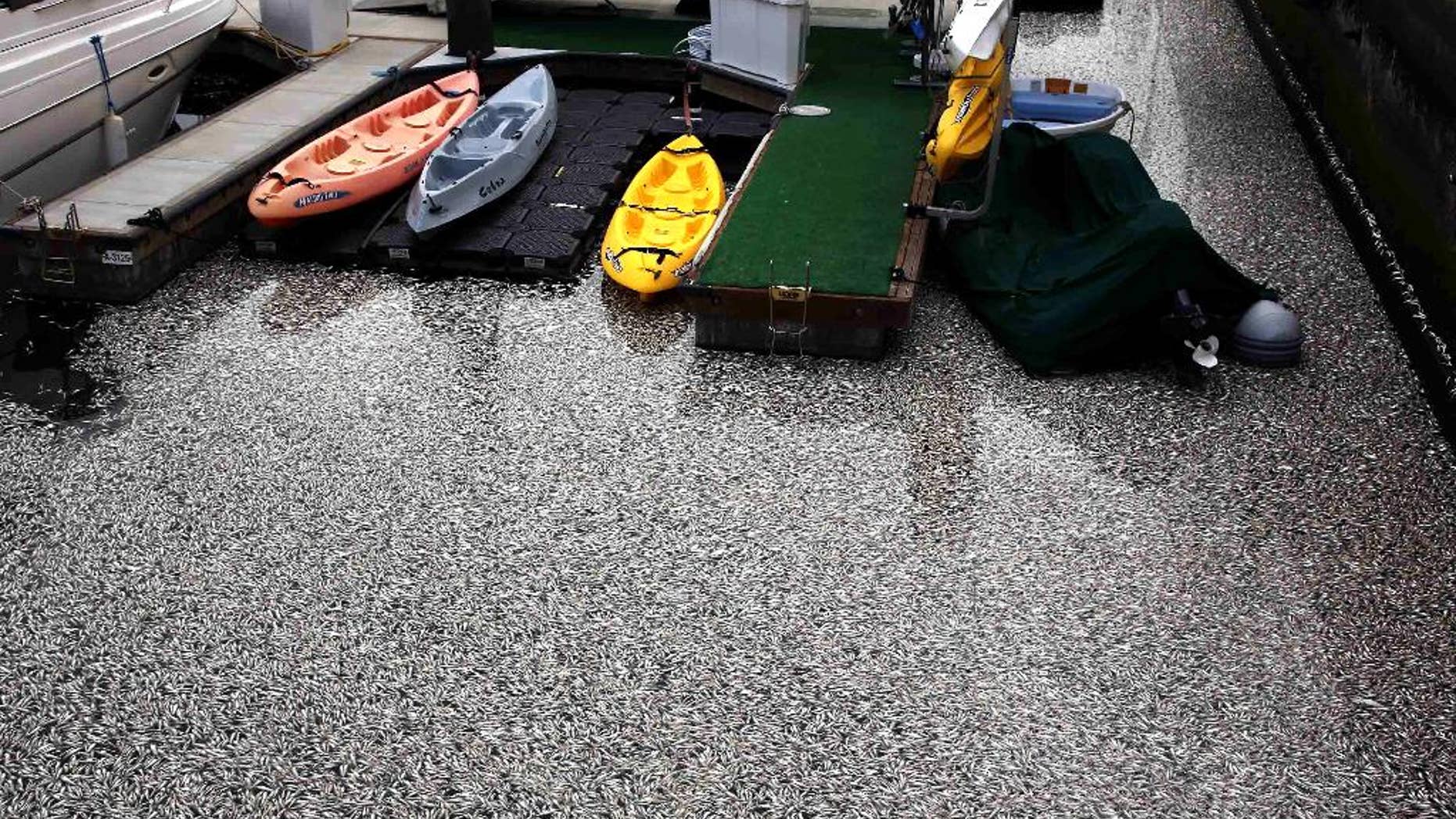 MARINA DEL REY, Calif. – A lack oxygen in the water brought on by the recent Southern California heat wave is one of the reasons experts are suggesting for a huge fish die-off in the waters of Marina Del Rey.
California Fish and Wildlife workers are still scooping dead sea life from the surface of the harbor Monday after thousands of dead anchovies, stingrays and even an octopus died and floated up over the weekend.
The silvery blanket of fish on the water's surface created a pungent smell and set off a feeding frenzy of harbor seals, pelicans and seagulls.
Marine biologists were working Monday to determine the cause, with some suggesting the recent heat wave was to blame.
Similar fish die-offs occurred in Redondo Beach and the Ventura Harbor in 2011.