Worker caught in waste grinder at Ohio meat processing plant dies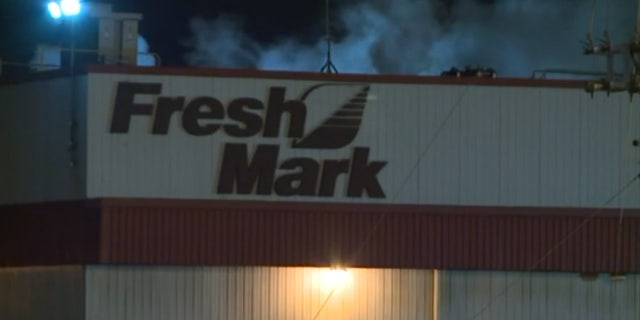 A worker at a meat processing plant in Ohio died Saturday after he got his leg caught in a waste grinder, officials said.
The Stark County Coroner's Office said 62-year-old Samuel Martinez stepped into a chute and got caught in a waste grinder at the Fresh Mark plant in Canton, located about 60 miles south of Cleveland.
Canton Police told FOX 8 Cleveland the incident happened shortly after 5 p.m.
Authorities said the Guatemalan national died at the scene. An autopsy is scheduled for Sunday, according to FOX 8.
According to its website, Fresh Mark, Inc., has been producing American-made bacon, ham, hot dogs and deli meats for nearly 100 years. The company serves grocery stores, restaurants, and food service companies in the United States and internationally.
Fresh Mark said in a statement Saturday that company officials are working with authorities to determine what happened.
In 2011, worker at the plant was electrocuted when he tried to plug in a fan while standing in water.
The Associated Press contributed to this report.