Woman's body found in shallow grave is missing Texas student, sheriff confirms
A body found in a shallow grave in Alpine, Texas, is confirmed to be Zuzu Verk, a 22-year-old woman who vanished in October 2016.
COPS HUNT WOMAN, 'DERANGED' MAN LINKED TO 3 MURDERS IN 2 STATES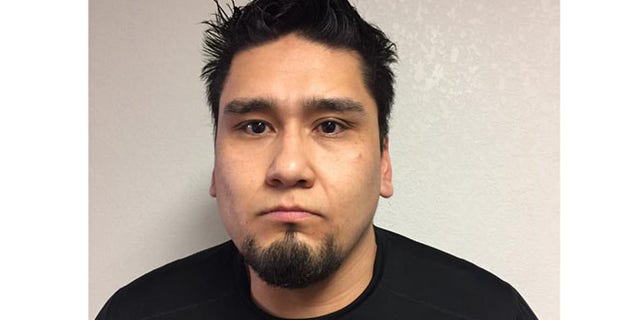 Alpine Police confirmed the identification made through dental records at a news conference Monday.
Verk's former boyfriend, Robert Fabian, has been under arrest for tampering with or fabricating physical evidence by concealing a human corpse since Saturday. His bond was set at $500,000.
TWO EMPLOYEES ATTACKED BY INMATE AT NORTH CAROLINA PRISON

Police in Phoenix arrested a second man, Chris Estrada, on the same charges Monday.
Verk was last heard from during the early hours of October 12 after a night out with friends and her boyfriend. Verk was a student at Sul Ross State University in Alpine.
Verk's father, Glenn, told Fox News in October that Zuzu's boyfriend was not cooperating with the investigation and asked him to tell police what he knew.
"When someone you care about is missing, don't you help?" said Glenn Verk, whose lives seven hours away in Keller, the Dallas-Fort Worth suburb where his daughter grew up.
He said he was happy with the response from the community.
"I drove all night as soon as I heard Zuzu was missing, and when I got there, a search was already in progress," he said. "Everyone wanted to help, but he [Verk's boyfriend] wasn't there."
Less than a week after Zuzu Verk disappeared, police offered $7,500 for Verk's safe return or information leading to her. By the end of October, police were offering $200,000.
A GoFundMe page was set up to help the family pay for hotels, meals and gas while the Verks spent time in Alpine searching for their daughter. The page ultimately raised over $13,000 dollars, far exceeding the $5,000 goal.
Alpine is about 220 miles southeast of El Paso, and north of Big Bend National Park.
Fox News' Cristina Corbin contributed to this report.