Woman who died on Princess Cruises ship did not want to go on trip, her children say
The two children of an Alabama woman who mysteriously died on a cruise ship last week said she didn't want to go on the trip.
Timothy Tenorio told "Good Morning America" on Tuesday that his mother, Almarosa Tenorio, told him as she said goodbye for the trip that it might be the last time she hugged him.
"The night before they left my mom hugged me for a good five minutes and I was kind of curious as to why was it so long and I asked her and she said, 'Well, it might be the last hug you get from me,'" Timothy Tenorio told "Good Morning America."
DOG ATTACK AT OKLAHOMA SCHOOL LEAVES 12 CHILDREN INJURED, OFFICIALS SAY
He said his 52-year-old mother's death has turned his life upside down.
"I can't focus. It's like my rock is gone and it's just very painful for me. I'm just trying to do the best I can," Tenorio said.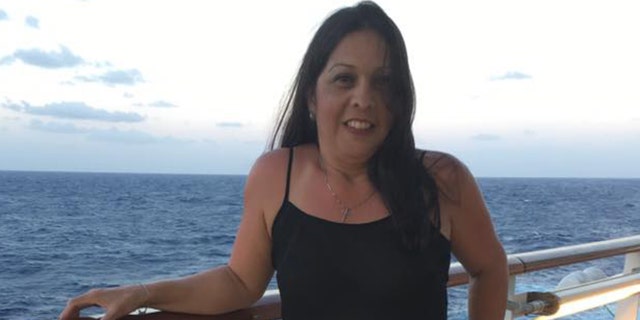 His sister, Andrea Smith, said their mother "did not want to go" on the Princess Cruises trip from Florida to Aruba with husband Leo Tenorio.
"My mom did not want to go on this cruise. She did not. She knew something was going to happen," Smith told "Good Morning America."
Smith said Leo Tenorio said the couple was going on the trip to "work on their relationship."
FBI PROBING AMERICAN WOMAN'S DEATH ON CRUISE SHIP
The FBI and local authorities were investigating how Tenorio plummeted 14 stories before landing on a lifeboat. Local media reported she allegedly fell from the deck of the ship after struggling with an unidentified man.
Local authorities in Aruba said Leo Tenorio was questioned but is not a suspect. No new suspects were named in the investigation.
The Santa Clarita, California-based cruise line said in a statement Monday that the case remains an active investigation by the FBI. Her cause of death was not immediately known.
Last week, Princess Cruises confirmed to Fox News that a 52-year-old woman died while aboard the company's Royal Princess ship.
The Associated Press contributed to this report.