Woman pulls gun on paramedics, steals ambulance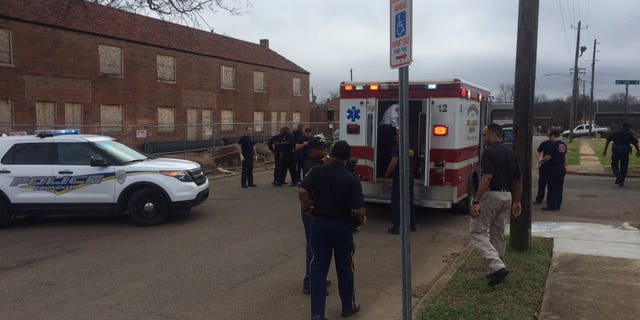 NEWYou can now listen to Fox News articles!
A patient riding in the back of an Alabama ambulance allegedly took out a gun, fired on paramedics and commandeered the vehicle, leading cops on a brief chase Saturday morning before she was taken into custody, Fox6 reported.
After she was captured, the unidentified woman was examined by paramedics, the department said in a Facebook post.
No one was seriously injured in the incident.
Birmingham Fire and Rescue personnel were initially called to Birmingham airport to transport a woman who was complaining of dizziness, according to WVTM13. But while the ambulance was en route to the hospital, the patient "pulled a gun out and ordered the paramedics out of the vehicle," Birmingham police said on Facebook.
The woman fired three shots before rescue workers were able to flee the ambulance, WVTM13 reported.
The woman took control of the ambulance and drove a short distance before stopping. When police caught up to her, she led them on a short pursuit.
Fire personnel received minor injuries, "but otherwise are okay," Birmingham police said.
"We've had situations where there was a gun found but I can't recall an incident where shots were fired in the rescue unit,'" Birmingham Fire and Rescue Chief Charles Gordon told AL.com. "There is always caution about what we do and who we transport, but this is a rare occurrence."